2020 with LBD: Welcoming New Energy and Deepening Our Mission of Empowerment
Scroll Down
Hello gorgeous! 
Welcome to an exciting new decade with Little Black Diamond. Our new logo represents this transformative time that is brimming with beautiful possibilities, magical adventures and more opportunities for empowering self-expression and connecting with the people you love most.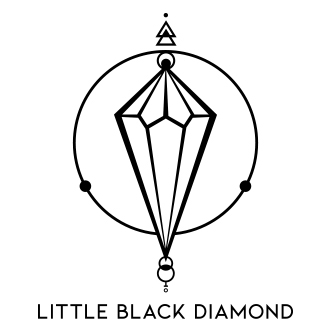 This year we are switching things up and are expanding our brand to move beyond just clothing. It is now our mission to shine a light on the stories of other women, artists, small independent brands and all the individuals who make our scene so colorful and wonderful.
We are bringing you more creative collaborations, more vital knowledge that can help you navigate the chaos of both festivals and everyday life, and more ways to connect as a community of clairvoyant Black Diamond Sirens. 
We boldly step forward into an age of both global uncertainty and shimmering possibility, knowing that female empowerment, sacred sisterhood and honoring your truth can--and will--save the world. 
Join us on this amazing ride. It's going to be the wildest one yet. 
Love, LBD