When the day started, each woman came as herself, ready to be styled and transformed like a butterfly. Through listening to each other's experiences, jokes, and passions, there was an intimate familiarity built between one another, a sense of sisterhood and a sense of joy.
We traveled to the location where we were greeted by our radiantly warm and smiling photographer, Alexandra Kacha. They were captivating, creative, and eager to collaborate with us.
All the models helped each other add the finishing touches to each others' looks. Then the photoshoot began.
Shiny marble floors lined the home and light poured through the large windows, along with the loving energy that swelled from all the creative females in it.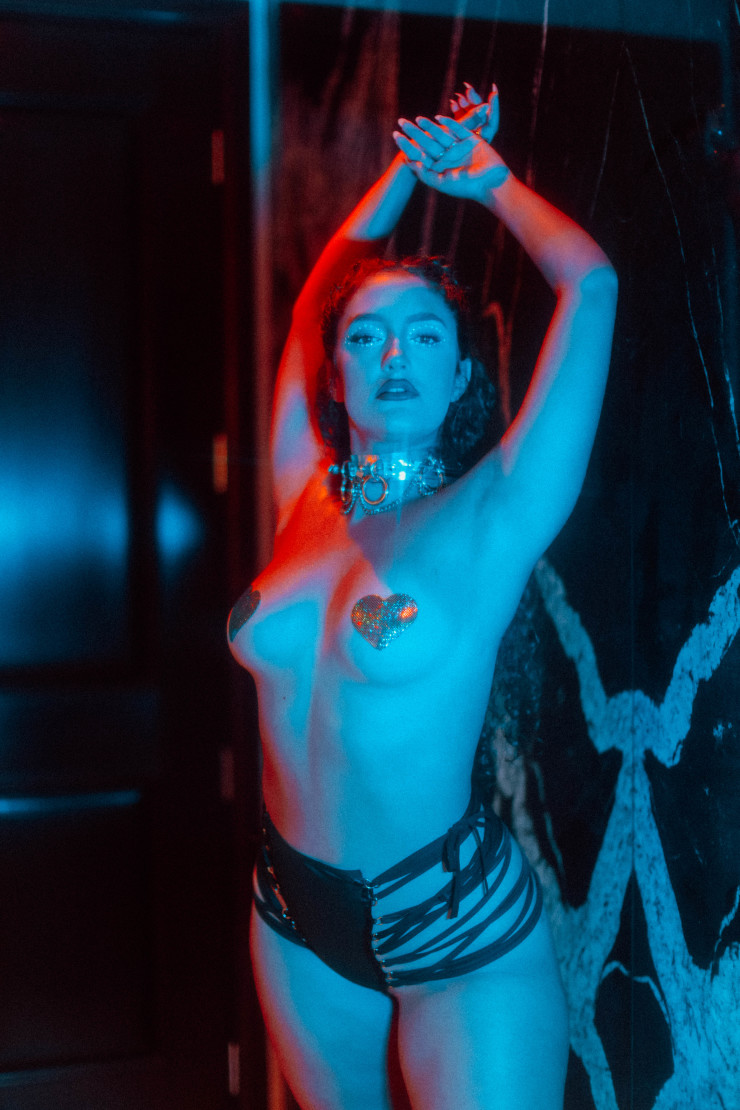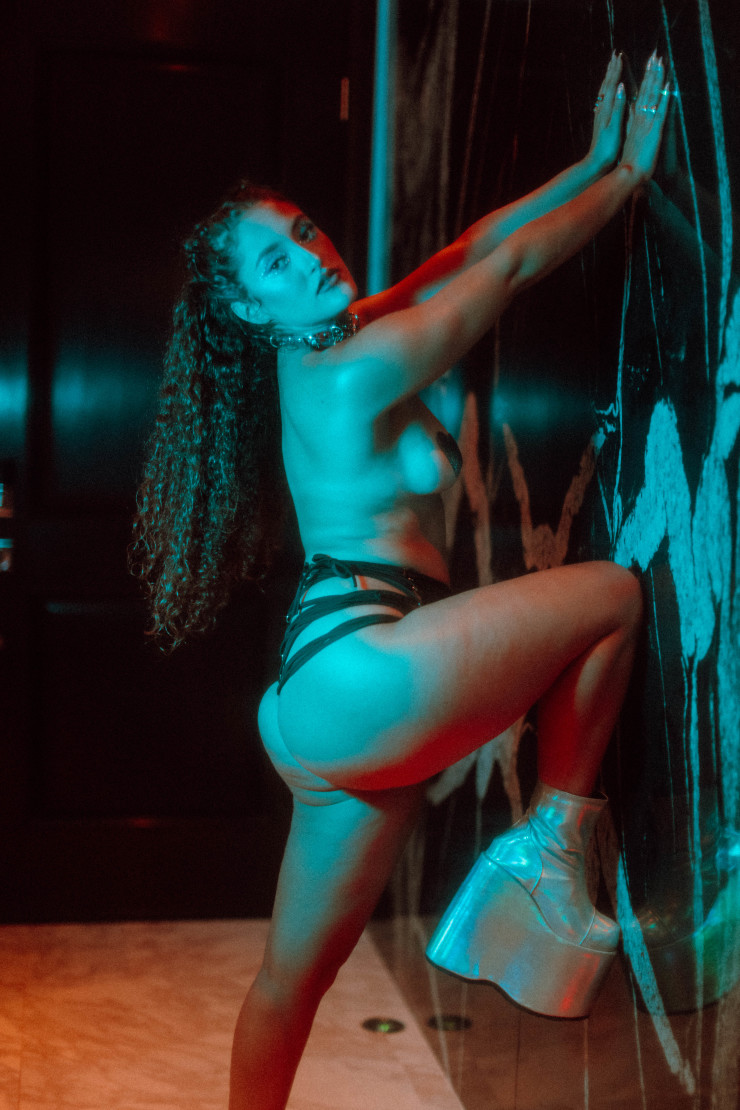 Madison is wearing waterproof heart pasties and venus swim shorts. Her makeup is inspired by the HBO show Euphoria.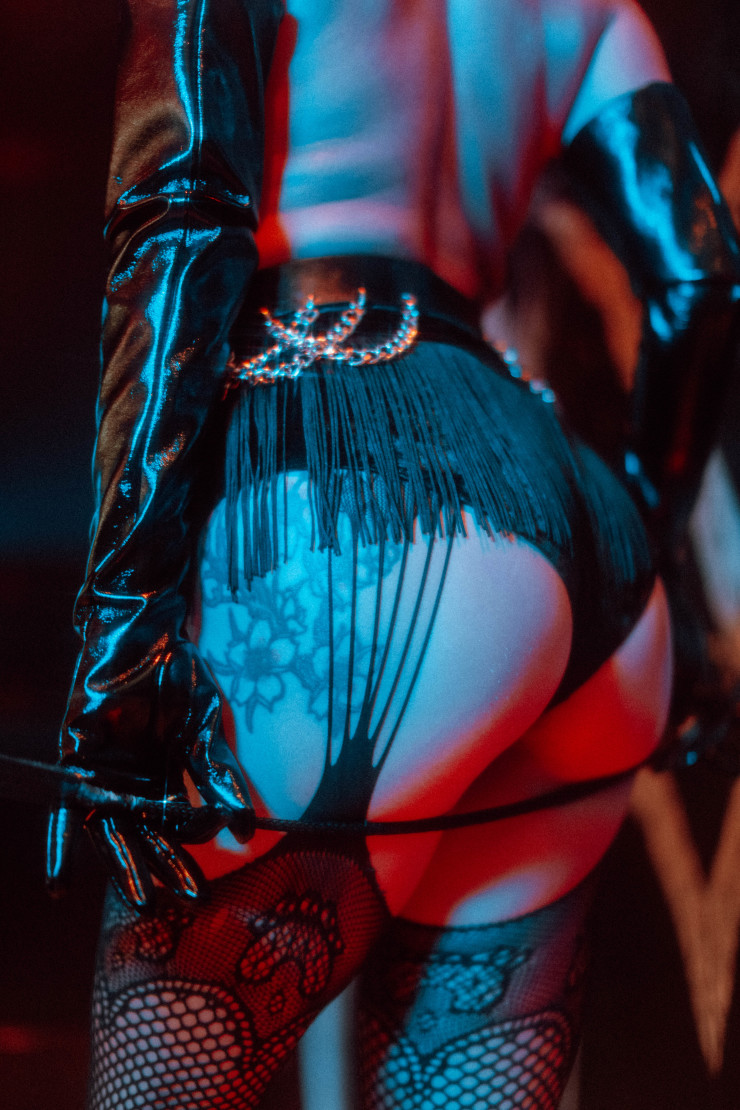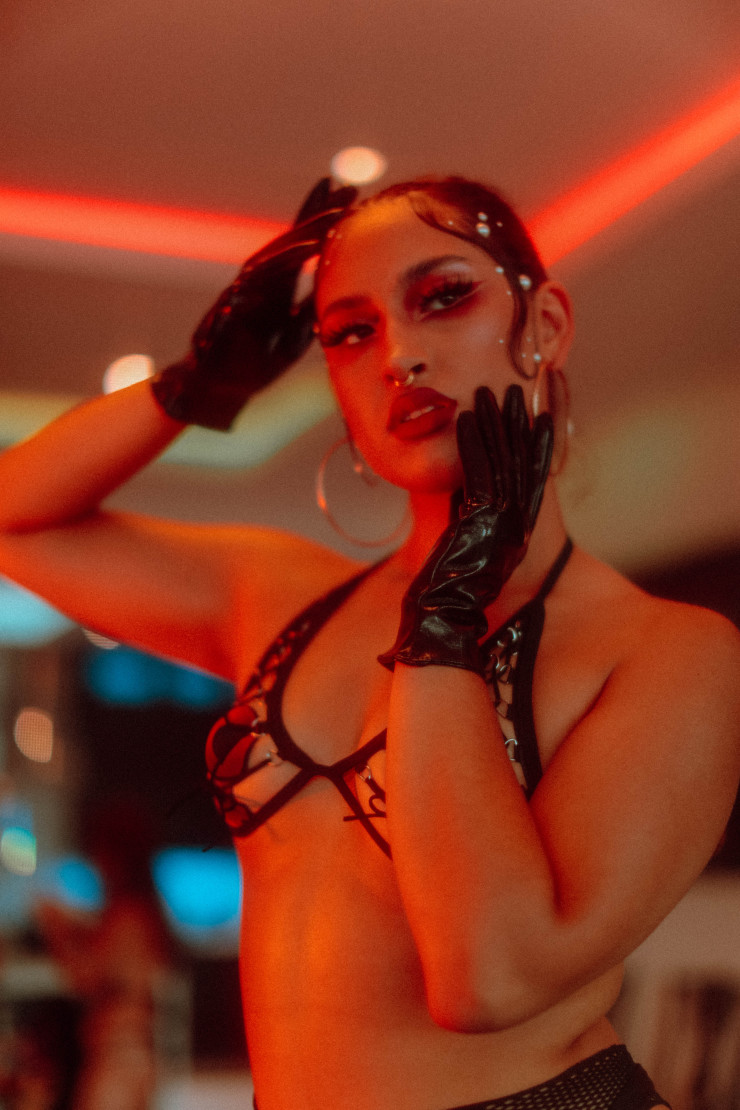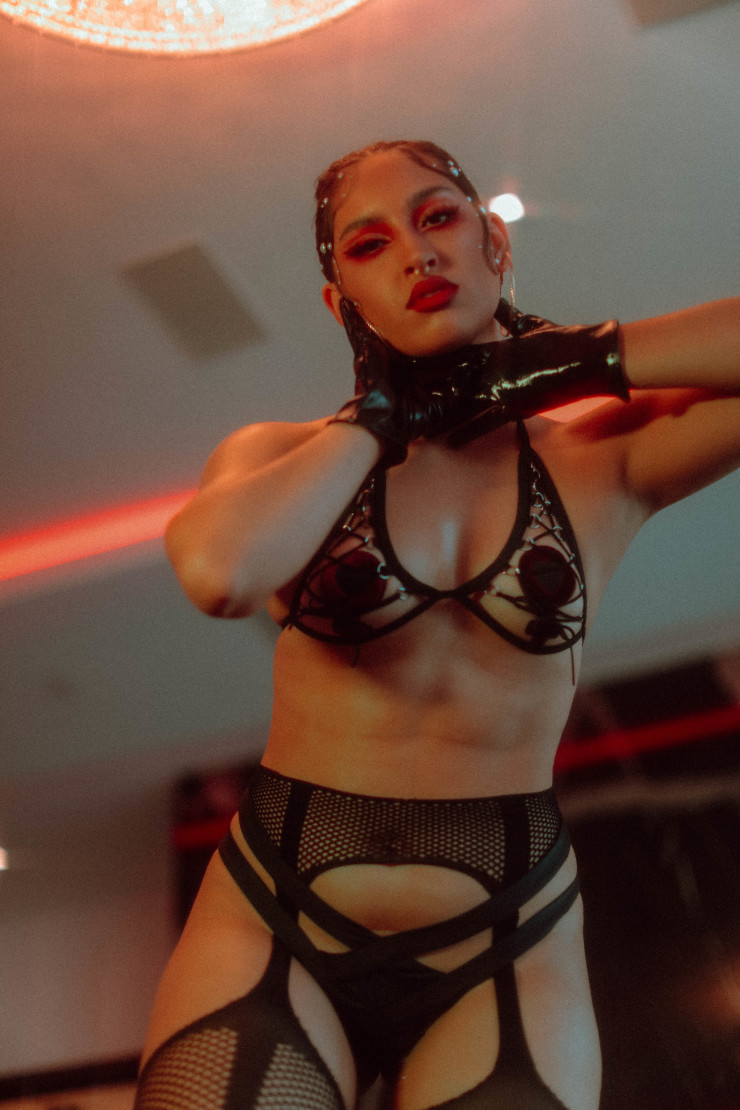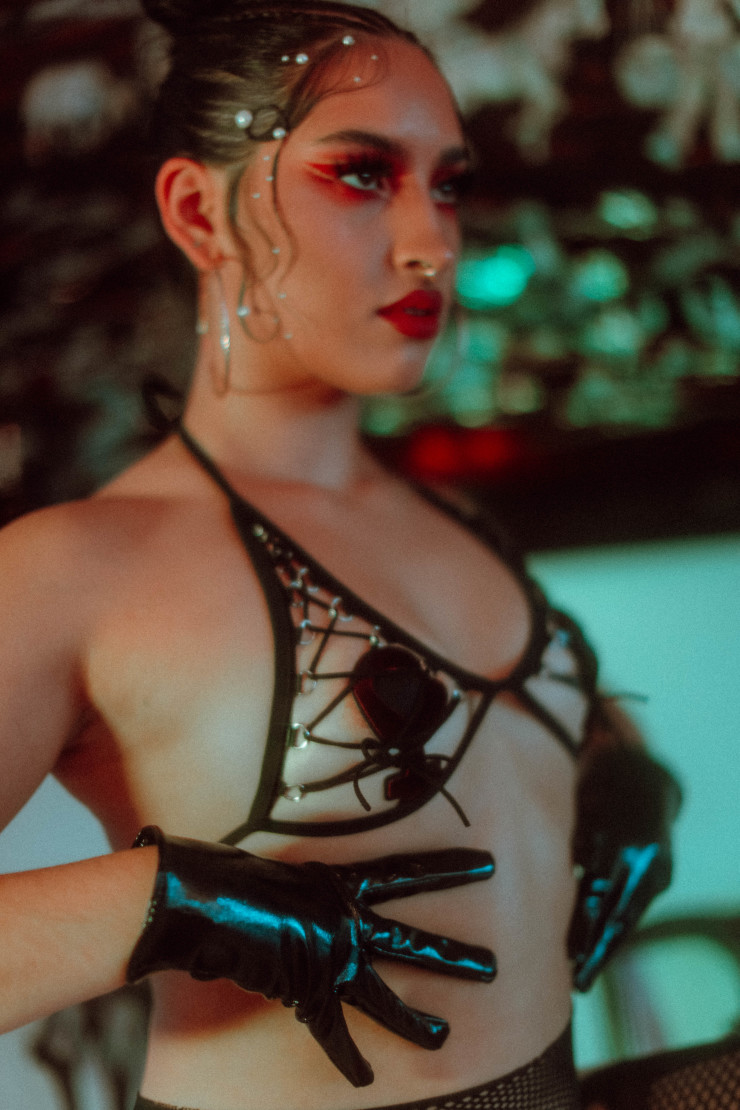 Kayah is wearing the venom lace bralette and equinox swim bottoms.
You knew what was being created was unapologetically bold and sensual. Each woman manifested the gifts she had been given, looking straight into the camera. Each shutter snap brought about more excitement, more power, more satisfaction.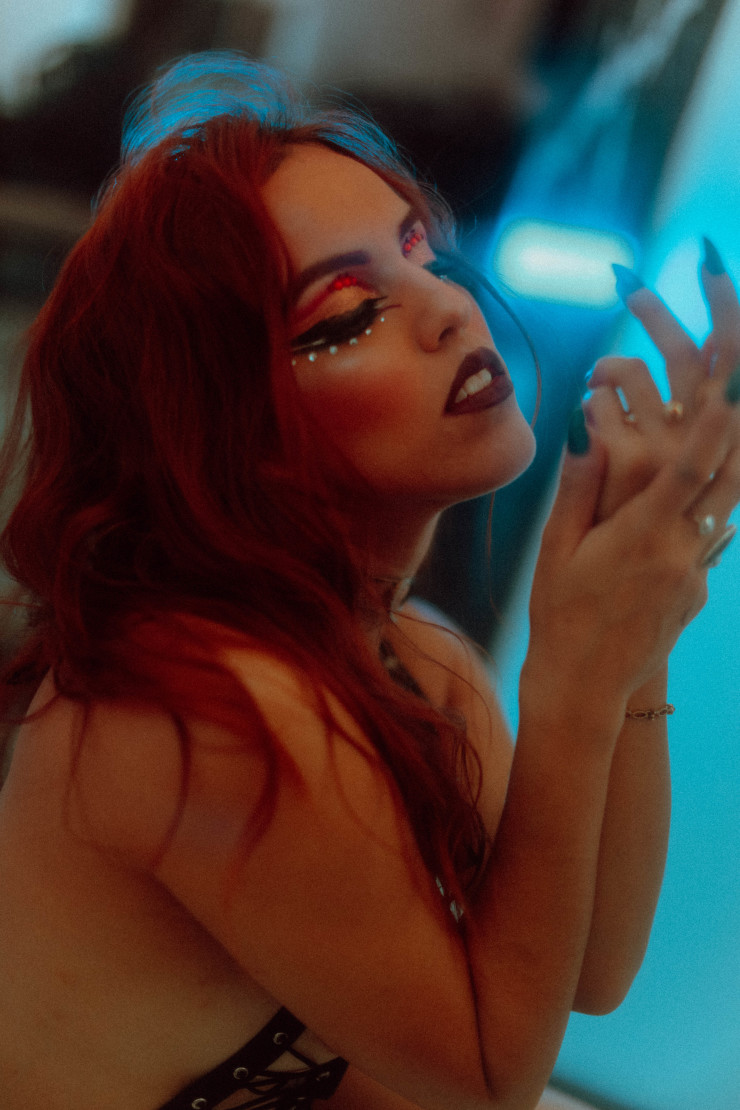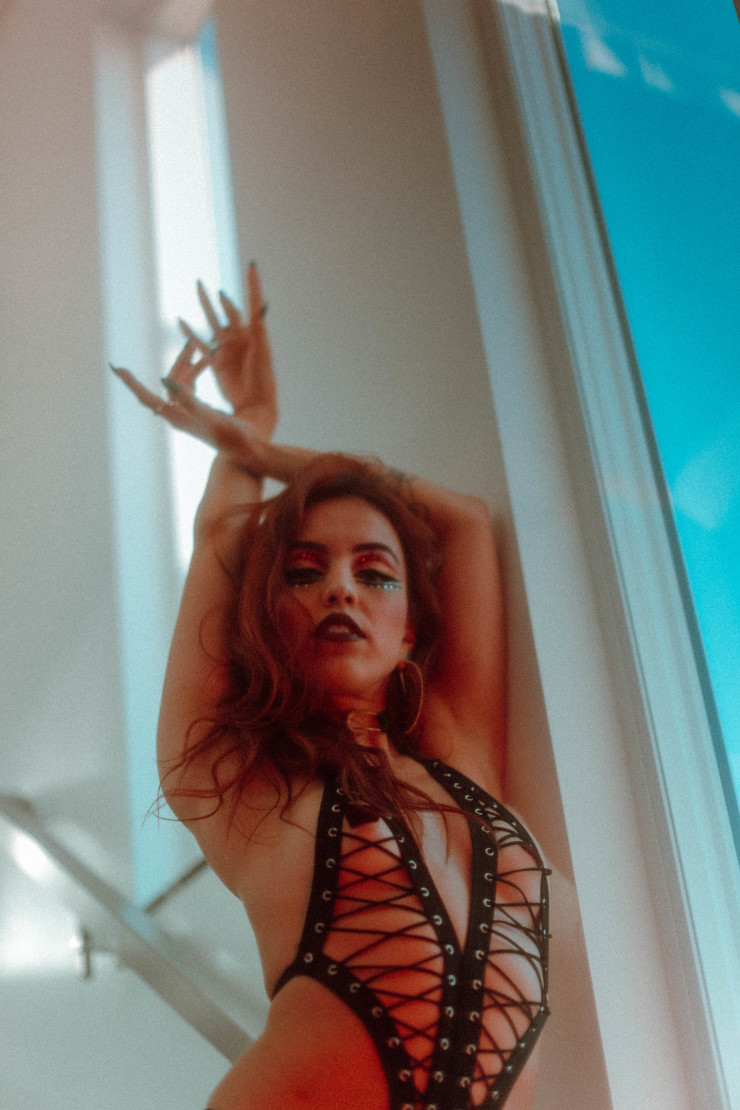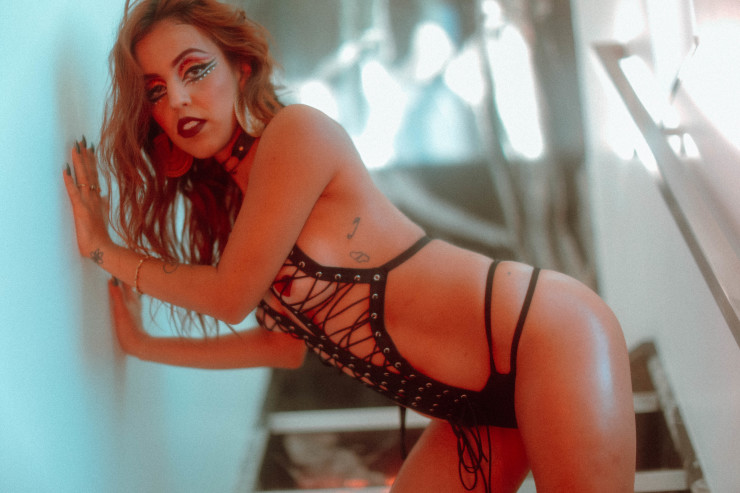 Nikkie believes that spirituality and scientific studies should go hand in hand. She is wearing the vertigo bodysuit.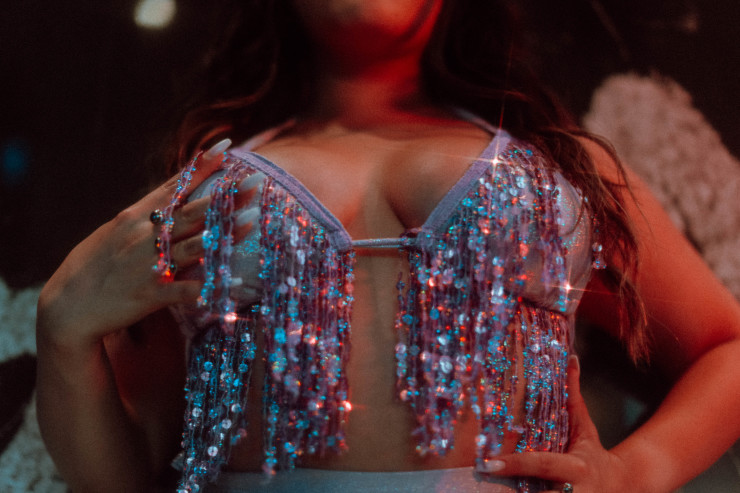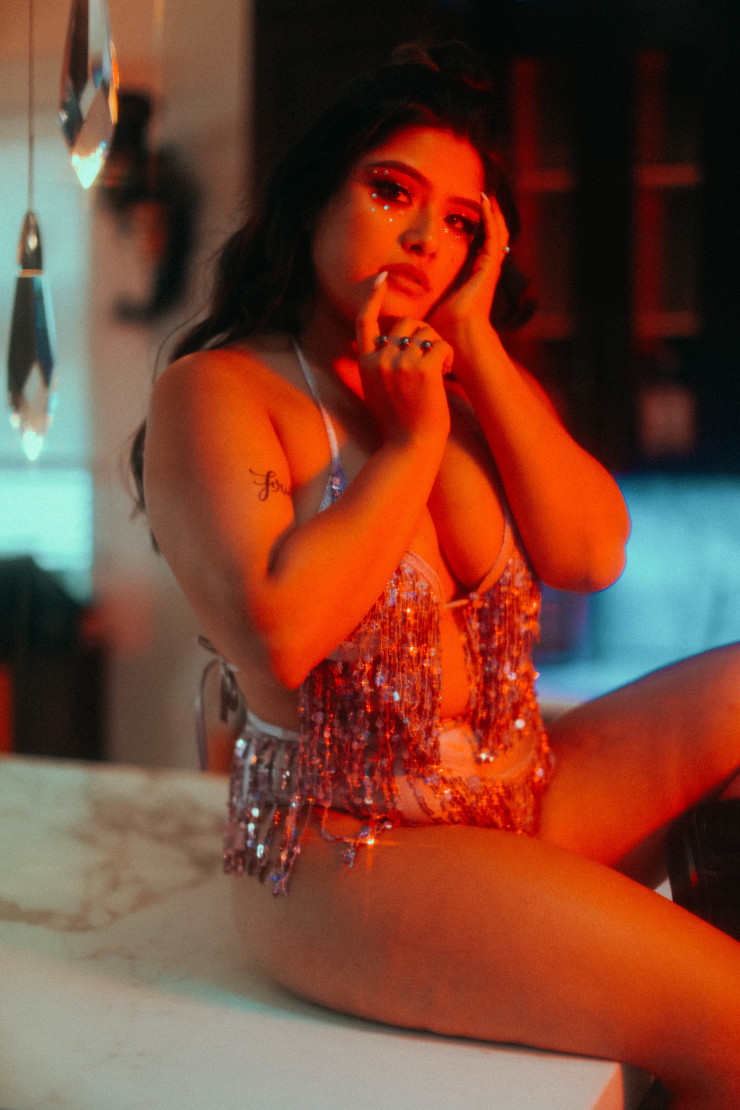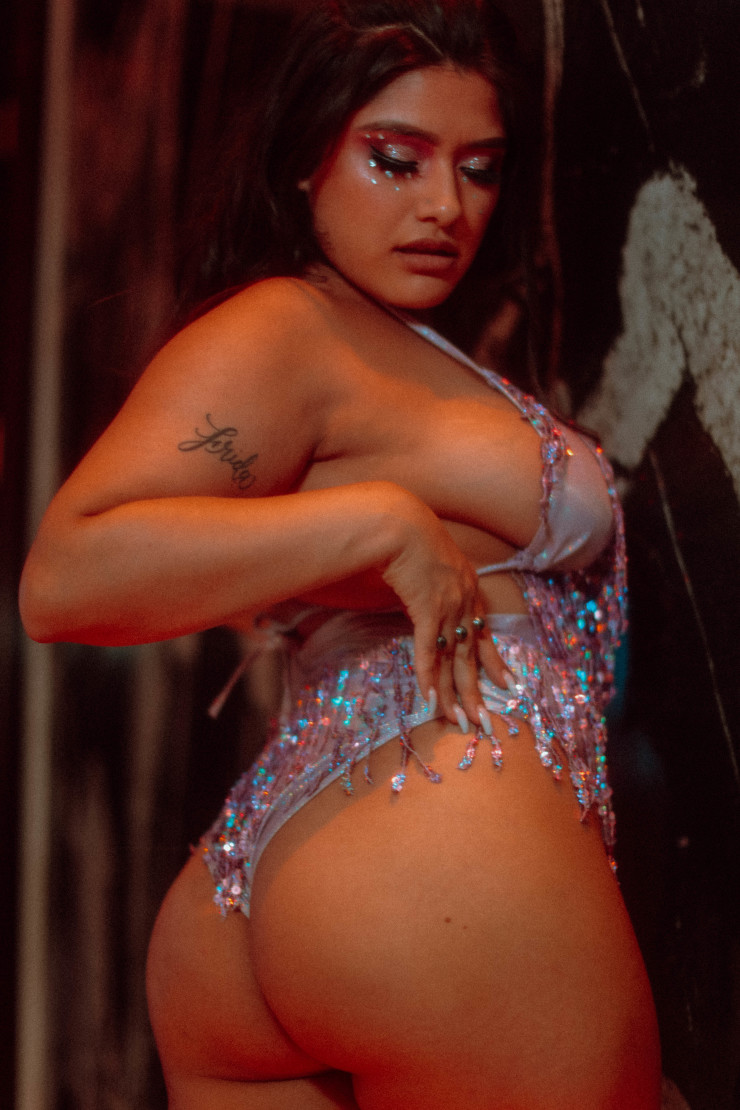 Jess is wearing the wildfire sequin set in lavender and rings by Valou.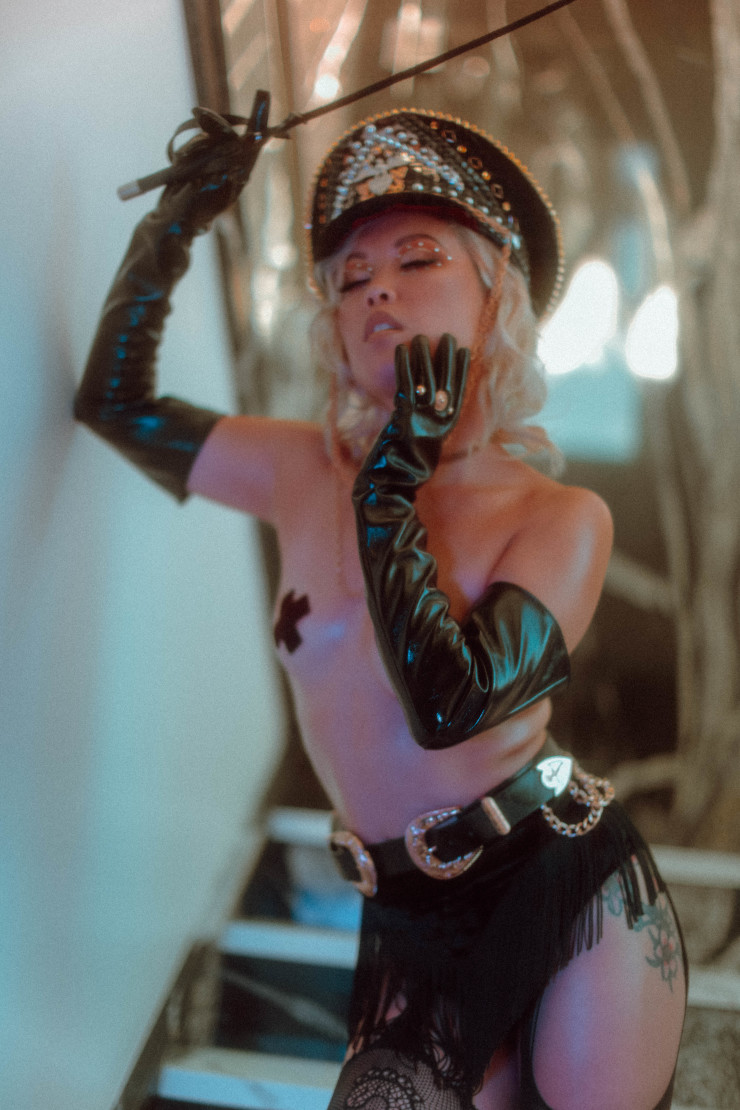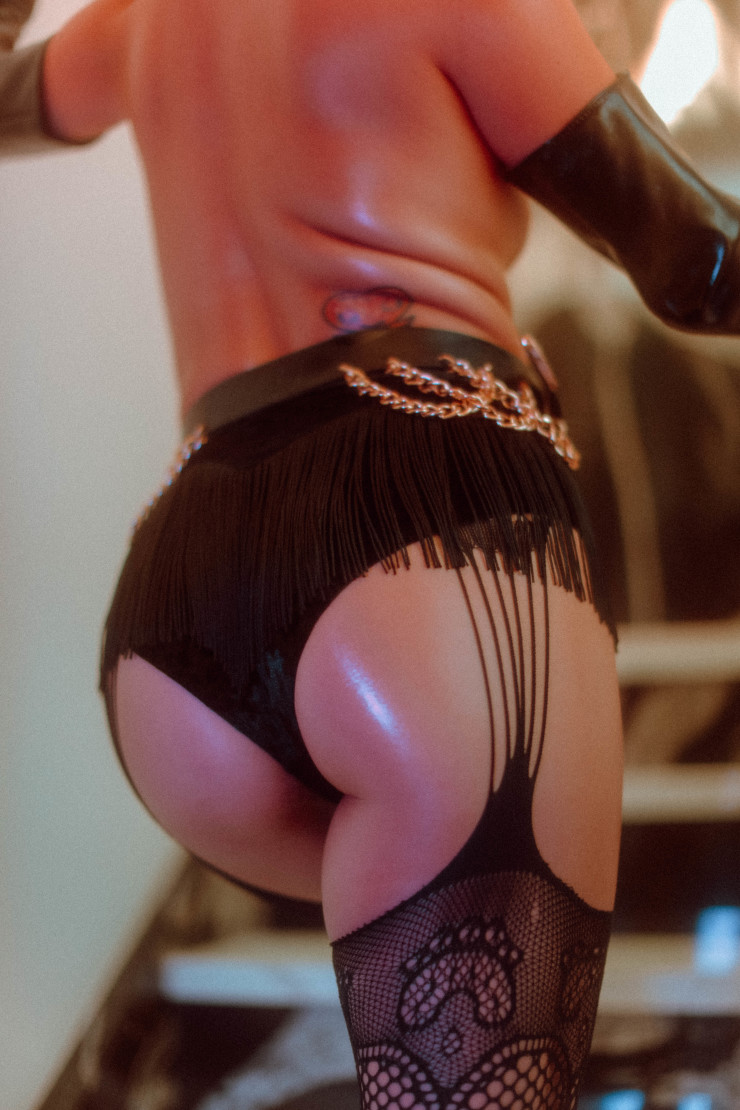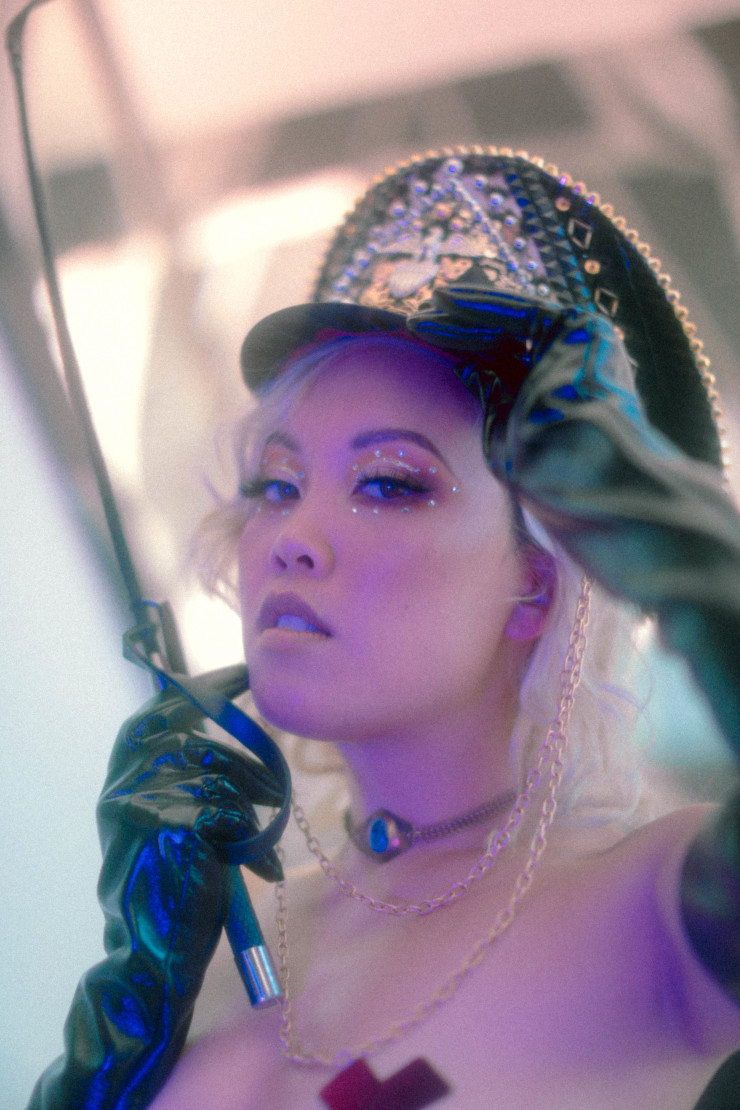 Adrienne is wearing the wildfire fringe bottoms in black velvet, the dita stockings and a captain's hat made by Love Market Hats.
We journeyed to the rooftop, where the San Diego skyline surrounded us. The city peeked at us from all around. We didn't feel small, we felt grand. Synchronized. Existential. There is so much more to the female power than is known.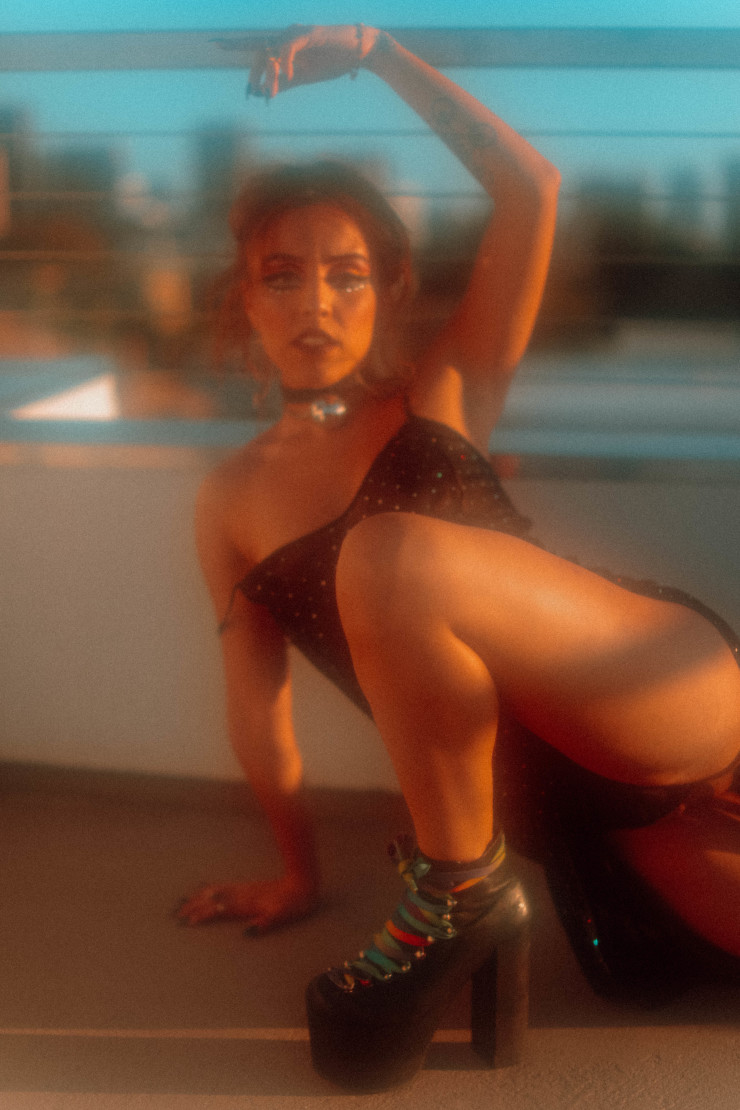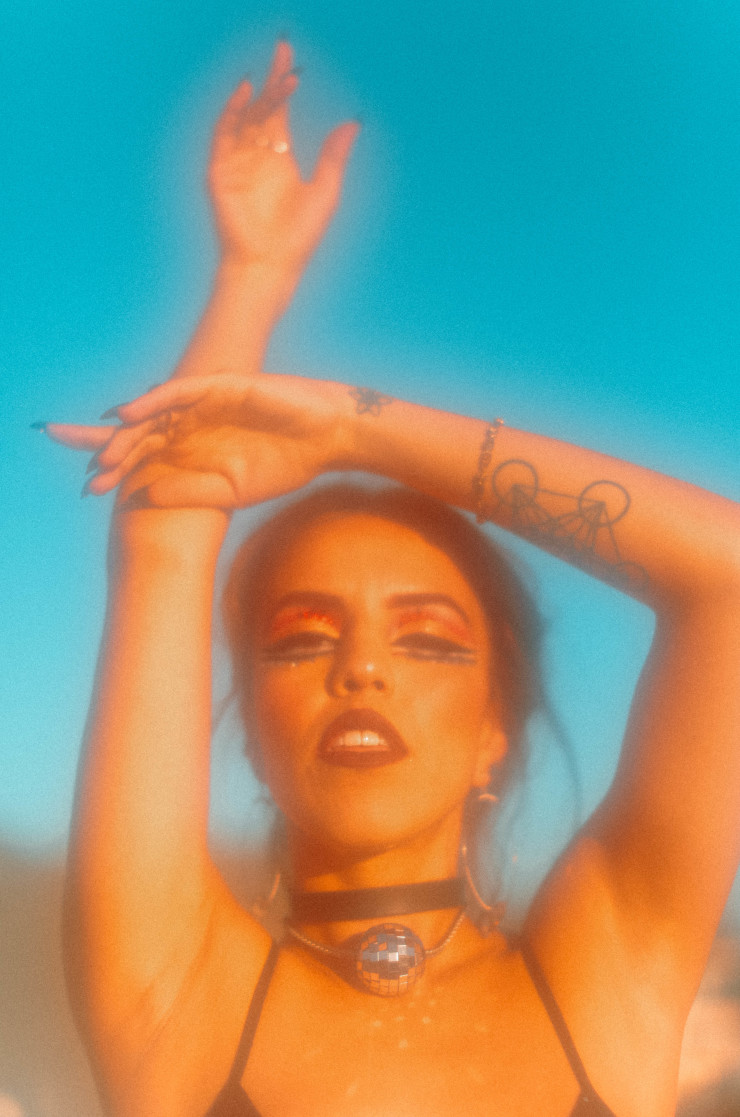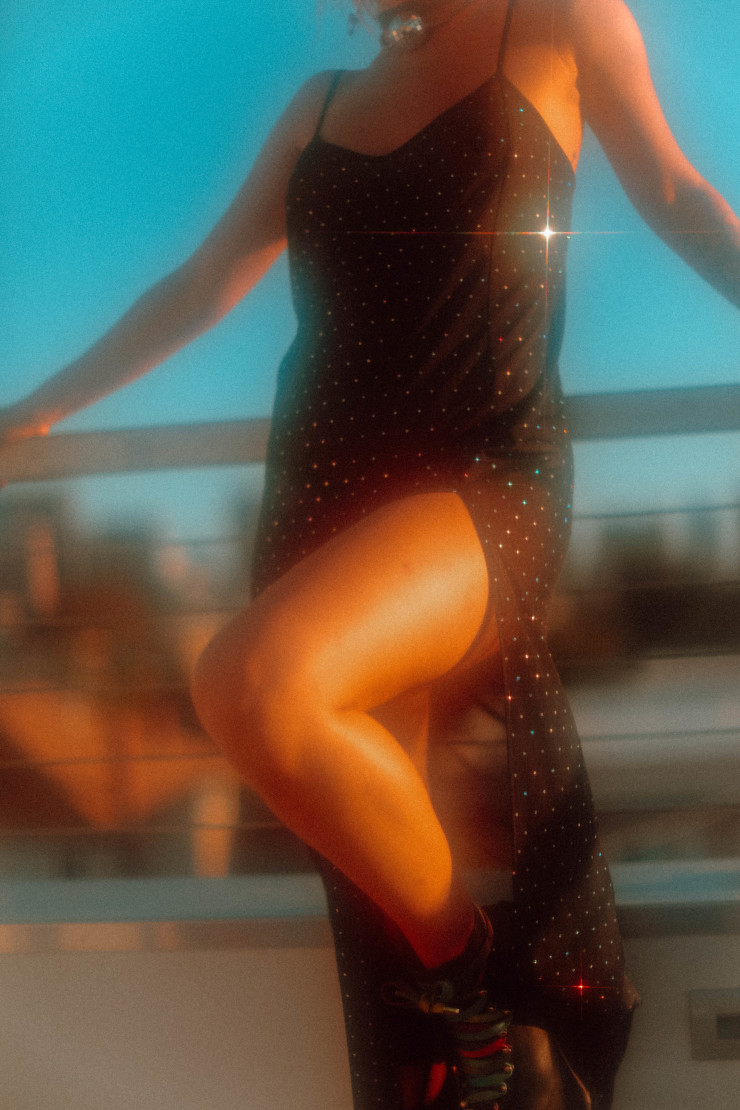 Nikkie is wearing the starseed mesh dress and shoes by Jeffrey Campbell.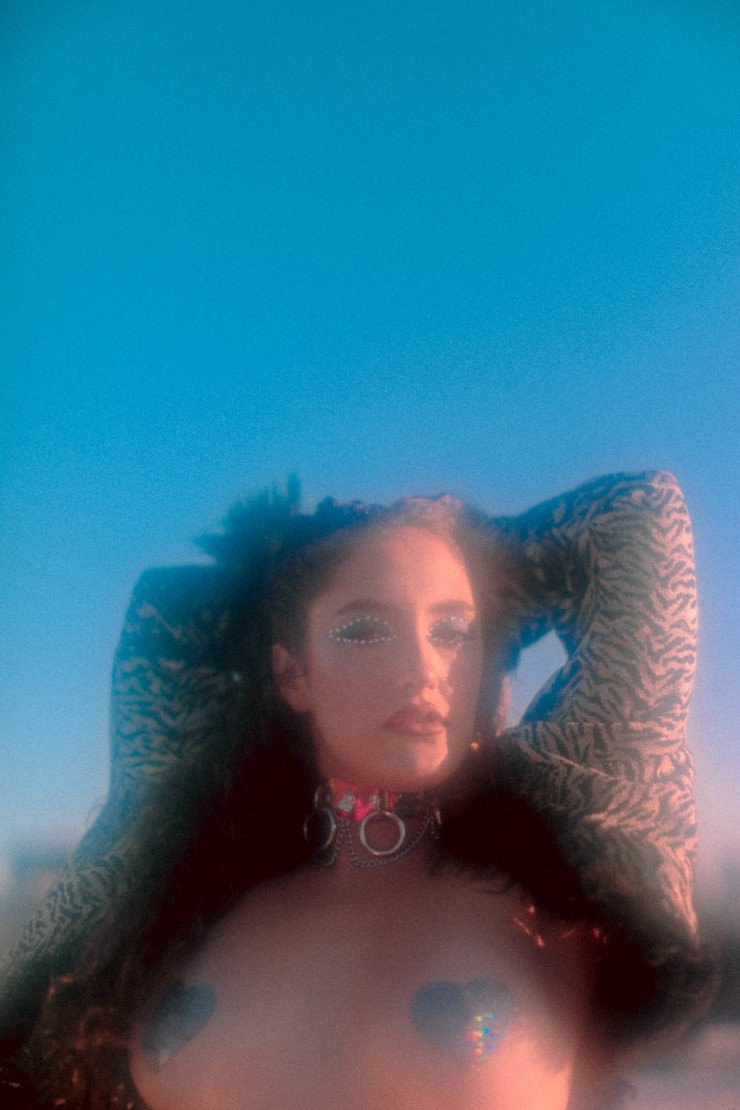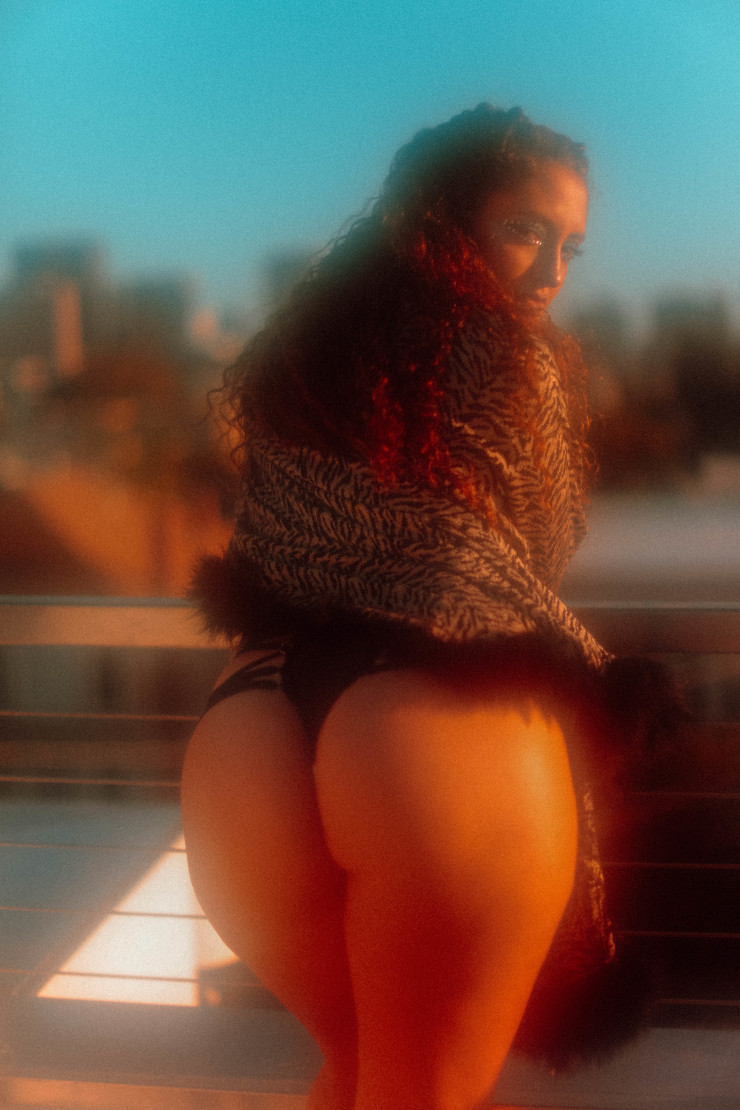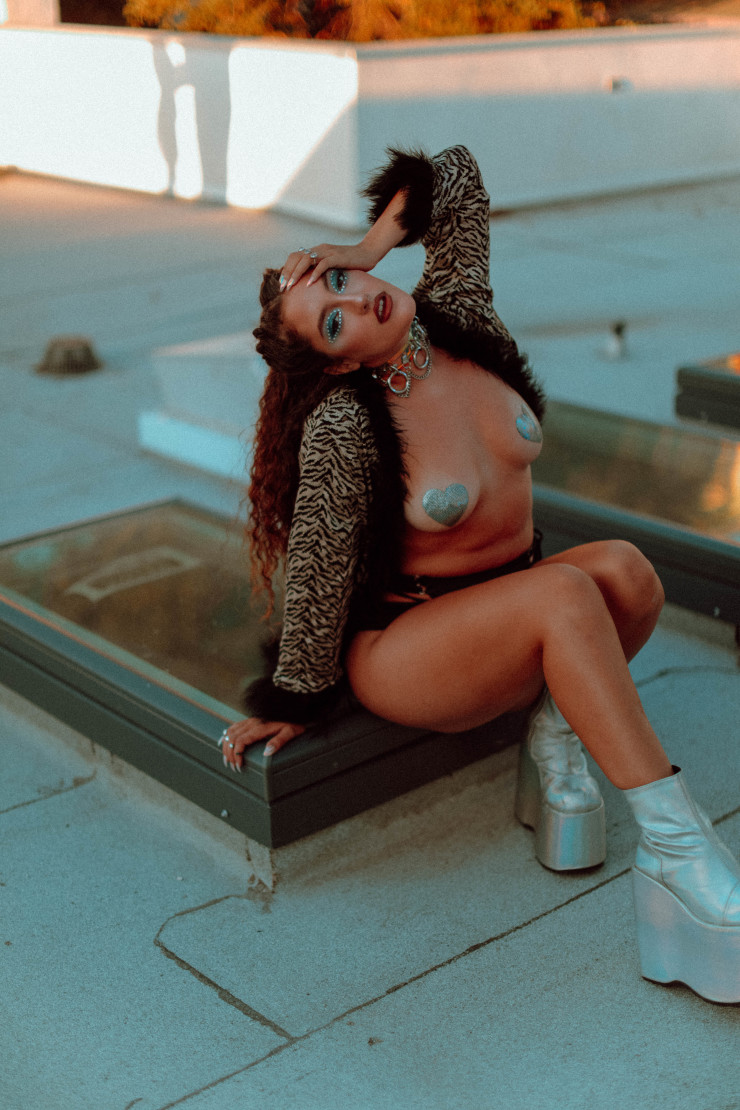 Madison is wearing the ride or die choker in holo and an upcycled kimono by Thriftsy's.
After stunning individual photographs were taken, everyone gathered for a group photo. From this a sense of connectivity is displayed in these photographs, a sense of confidence and support for one another.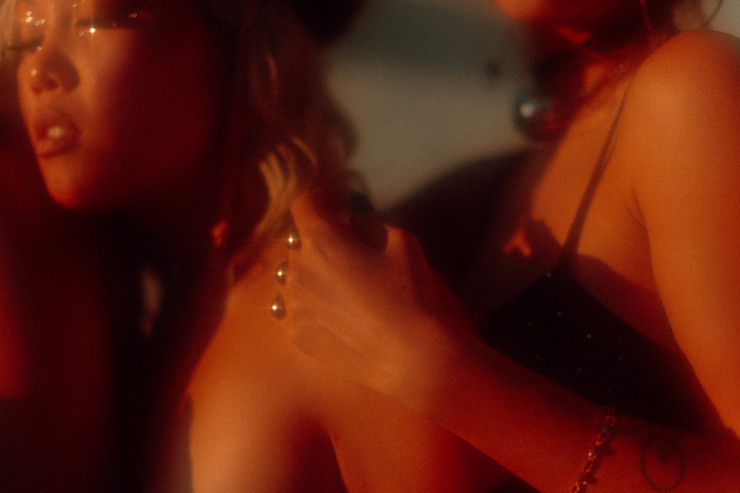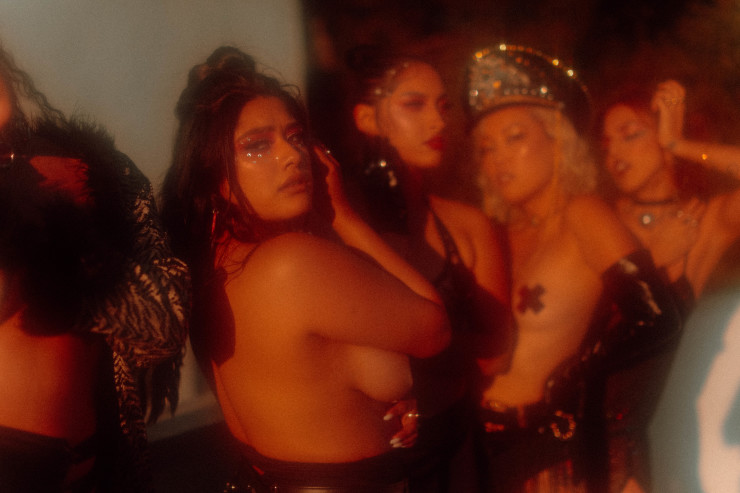 Alex snapped the final photographs as the sun was beginning to set. The golden hour had blessed us, and we had blessed each other with presence and support.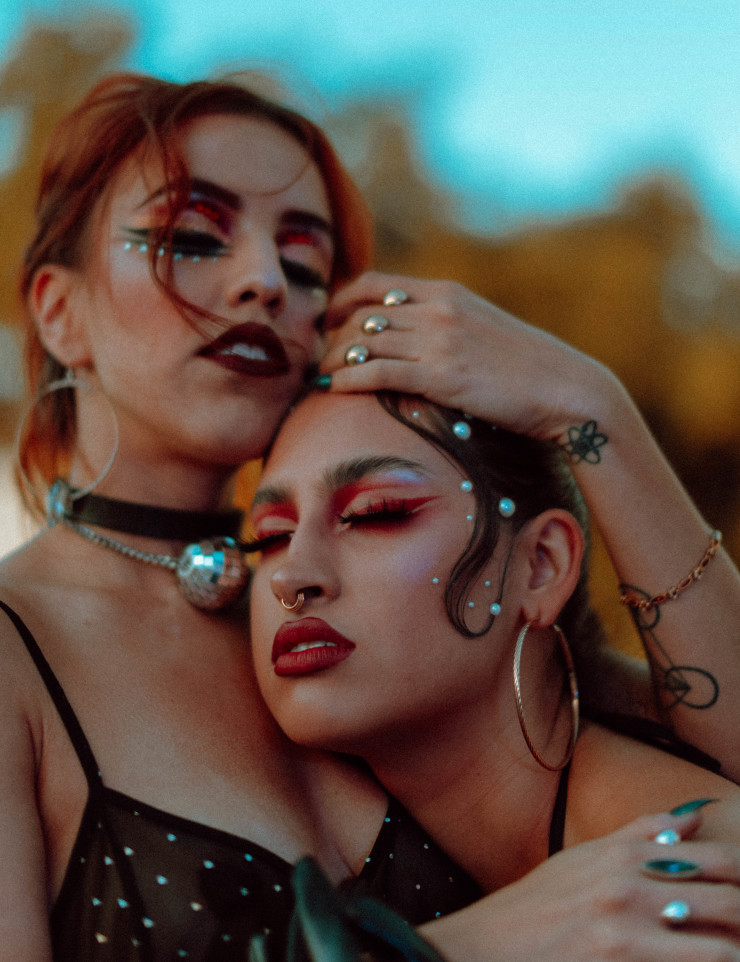 Sacred sisterhood, embodied by Nikkie and Kayah.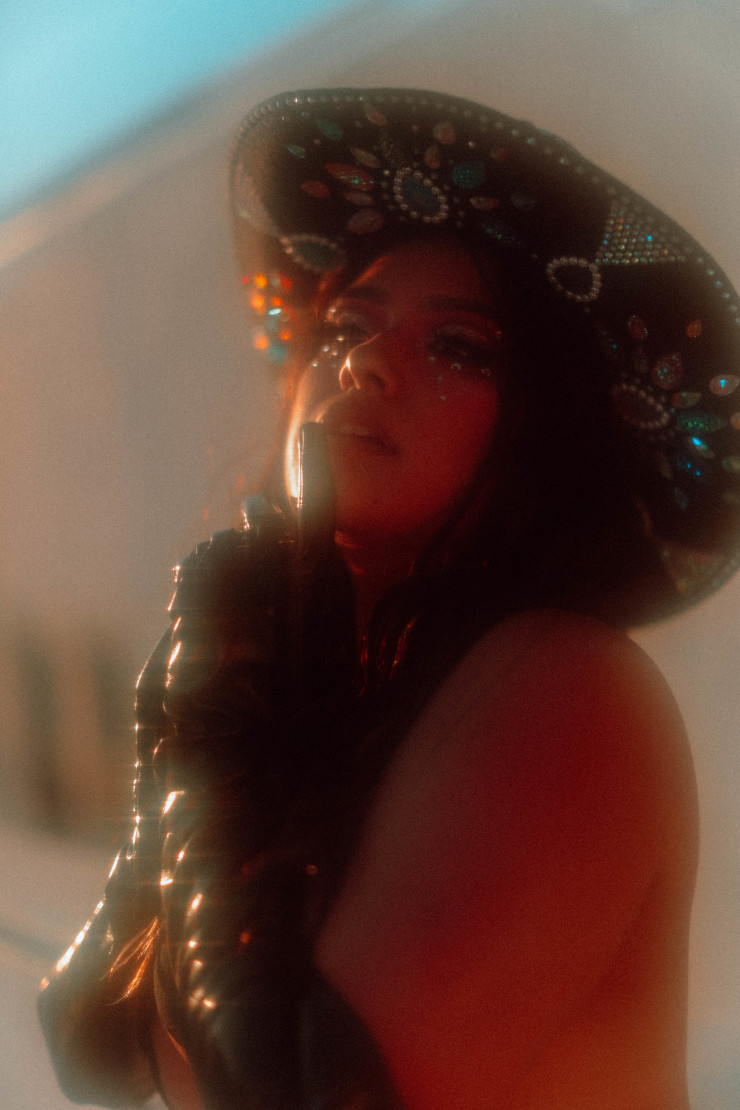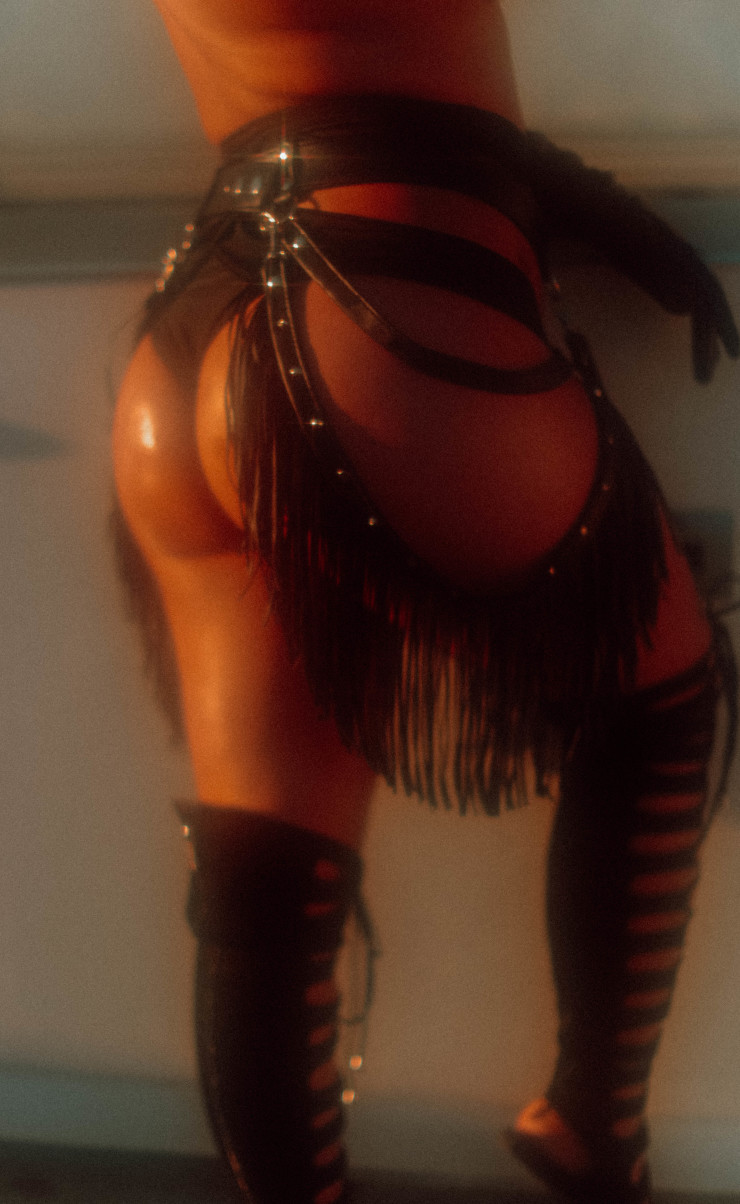 Jess is wearing a rhinestone cowgirl hat by Crystal Danielle and the star rider vegan leather fringe belt.
A day coming to an end, with lessons that will never end. Support one another. Share experiences. Laugh. Try new things, and appreciate details. You'll never know when you can meet authentic individuals, that in term, empower you to be your authentic self. The perfect blustering, sizzling autumn day for the perfect photoshoot.
Words by Madison Michelle
Photos by Alexandra Kacha
Makeup by Sandra Walter and Kayah Rybar