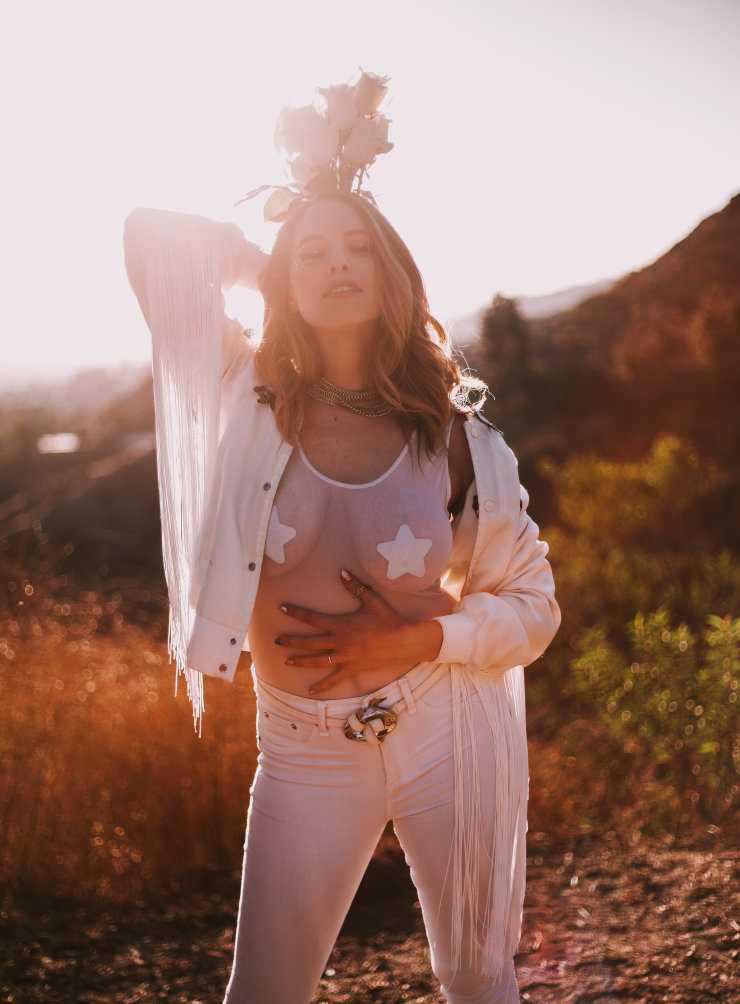 She's an energetic, positive breath of fresh air in the pop electronic scene with dreamy, soulful vocals--and she writes all her own music. We caught up with MOONZz music to find out what challenges she's overcome, who are her music inspirations and what we can learn from the siren songstress.
When did you know that you wanted to turn your passion (music) into a full-time career? How did you get your start?
I vividly remember being in music class in elementary school and singing as loud as I could. It's funny to think about now, like the boys would always shush me like I was singing too loudly or something (!) but it always brought me the most joy … Throughout middle and high school, I found the greatest comfort in writing and sitting at the piano for hours. It just felt like I could do anything when I composed. After performing around Boulder, Colorado while in college, I found that my voice had power, my music left an imprint, and that brought me back to LA to really develop the MOONZz sound. My debut single, "Satisfy" was a song I wrote while jamming on my kaoss pad with my friend/producer, Cody Tarpley. It came together pretty effortlessly, as I looped a beatbox and vocal melody idea, that ended up in the final version. Satisfy really catapulted my music out into the world.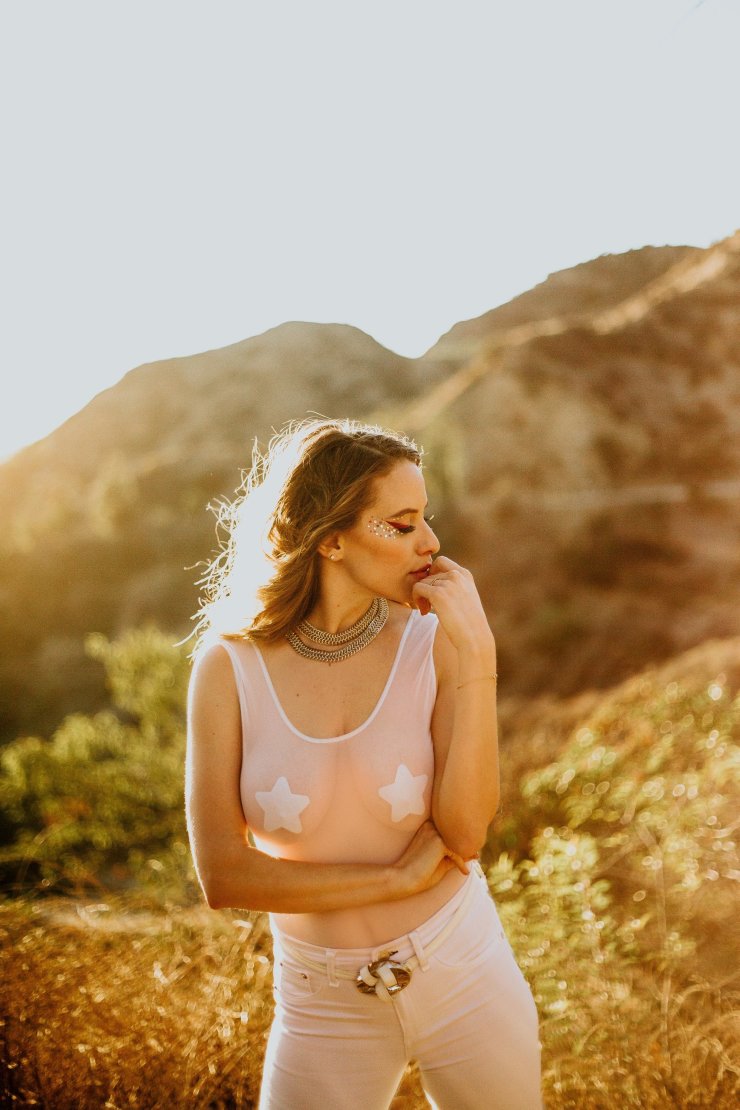 Who is your biggest inspiration for music and/or style?
Music inspo (in no particular order): Fiona Apple, RAC, Regina Spektor, Pinback, LCD Soundsystem, Lauryn Hill, Radiohead, Little Dragon, Amy Winehouse, Tame Impala, Taylor McFerrin, Phantogram, Tori Amos, Sohn, Nai Palm (of Hiatus Kaiyote), Erykah Badu, Thundercat, Coldplay, David Bowie, Florence and the Machine, Bassnectar, Odesza, Sia, Deadmau5, Aaliyah, The Cure…
Whether producer or singer/songwriter, the artists above have shaped and inspired me to dig deeper and constantly work and rework my approach to writing a body of work that moves me and makes me feel something. Thom Yorkesaid, "… the best things are often those that go somewhere you weren't expecting…" I try to push myself to write unpredictably, to shock myself in the process, and if it takes a few tries, it's working.
Style: Bjork for her abstract magic and Florence because she's a goddess of truth.
What obstacles have you faced as a woman in the music industry?
Harsh judgments and assumptions of my abilities. For the longest time (and maybe still ha!), people thought I was a male producer. People for some reason don't believe I can write/compose/produce my own music. It's an ongoing tug-o-war … and yes, people underestimate women's abilities in every industry. Is it out of fear? Jealousy? Competition? I'm not sure. As a woman in the music industry, my hope is that we all continue fighting for fair treatment in EVERY industry, equal opportunities/pay, and positive change for the next generation. Time magazine wrote, "These silence breakers have started a revolution of refusal, gathering strength by the day.." Let's keep it going.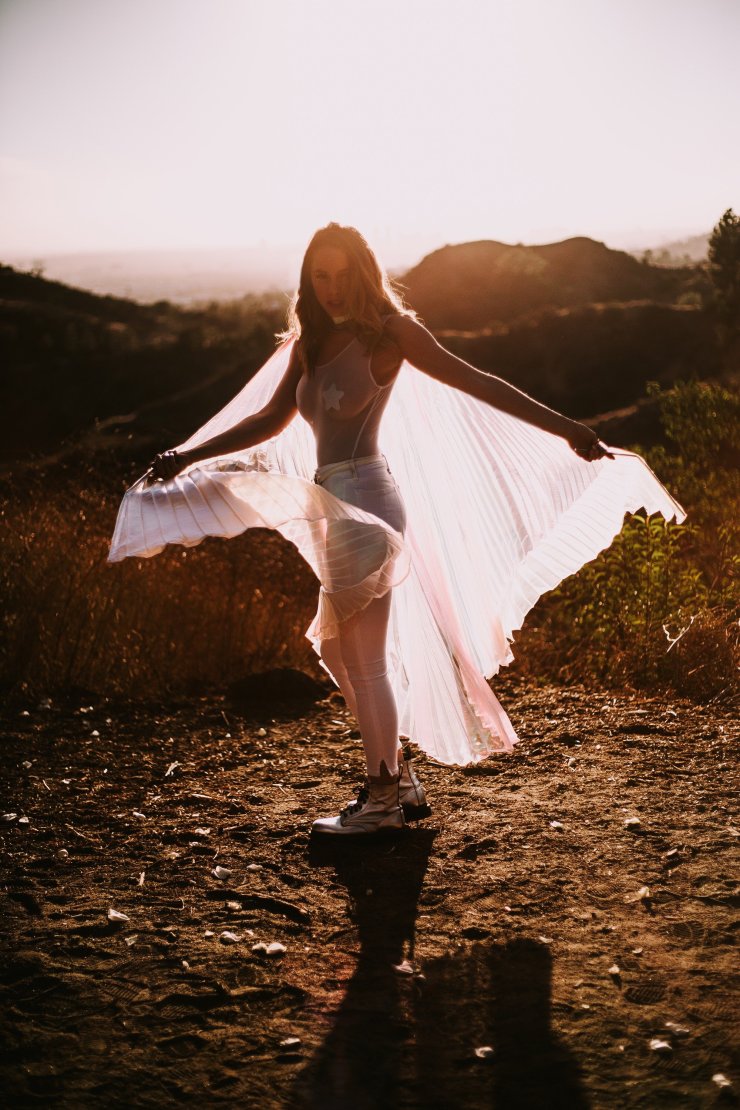 How has the feminist movement helped shape who you are as a performer and how do you use your voice to inspire others for positive change?
The feminist movement is a beautiful, supportive web of love, understanding, compassion, and sisterhood. I share articles I find important on twitter that are working toward gender equality, and other important topics. On instagram (@moonzzmusic), I like to share mantra's every monday that I believe in, that anchor me, and inspire me to work hard toward that same change.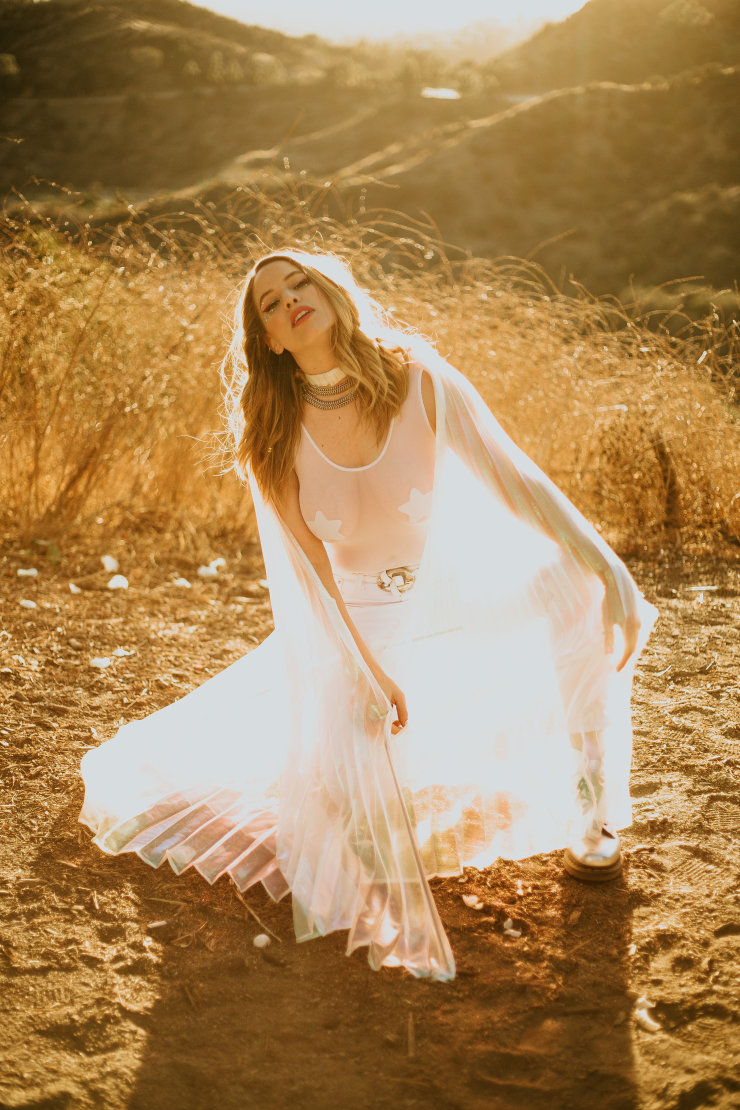 How has your own personal style grown throughout your career? What are your favorite styles to play with? Sparkly, ethereal, classic?
I've always loved the idea of performing in white. It grounds me…and I've always mixed styles- monochrome outfits with metallic accents, ethereal, flow-y skirts that match my movements on stage, sparkly jackets and hair accessories that catch the light. I love changing it up though, and designing my own MOONZz looks with my friend/designer, Lani Ault of LeeandLani.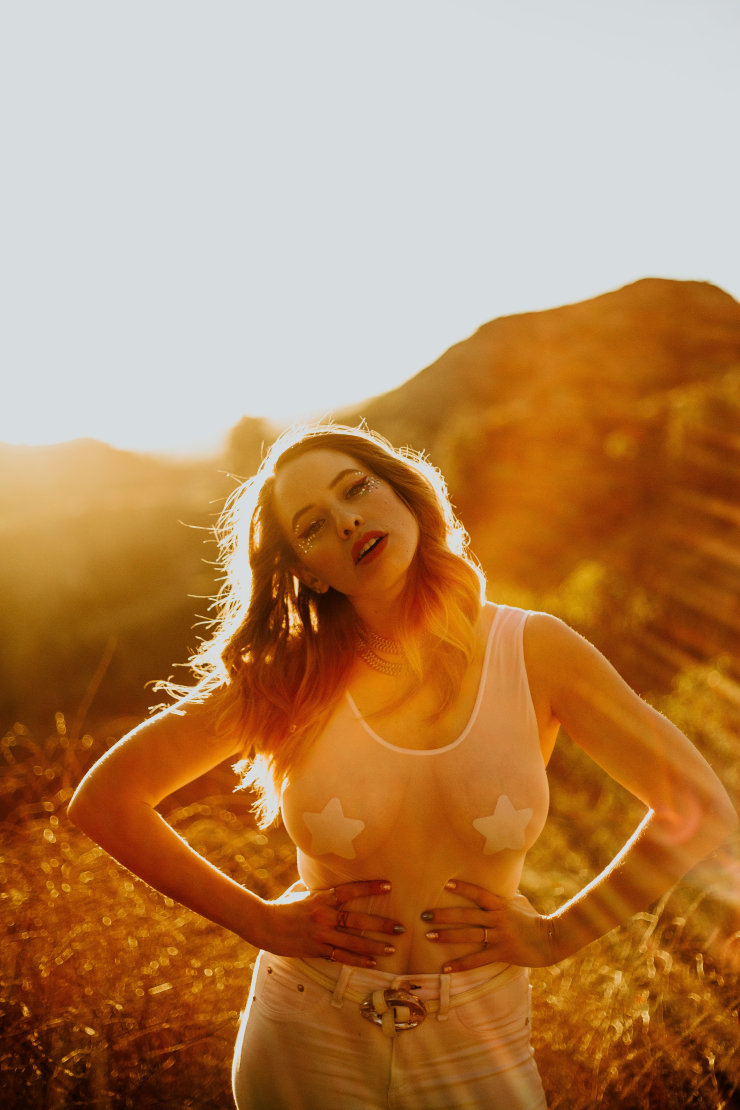 Music biz can be tough - how have you kept your own personal ideas of self-love and self-worth intact in such a cut-throat type of industry?
Honestly, taking time for myself is something I don't do often enough. So I've put that at the top of my list…taking an hour a day to just be alone, going to my favorite views. I keep a gratitude journal, meditate and feel lucky to have the most loving family, friends and lover in this life.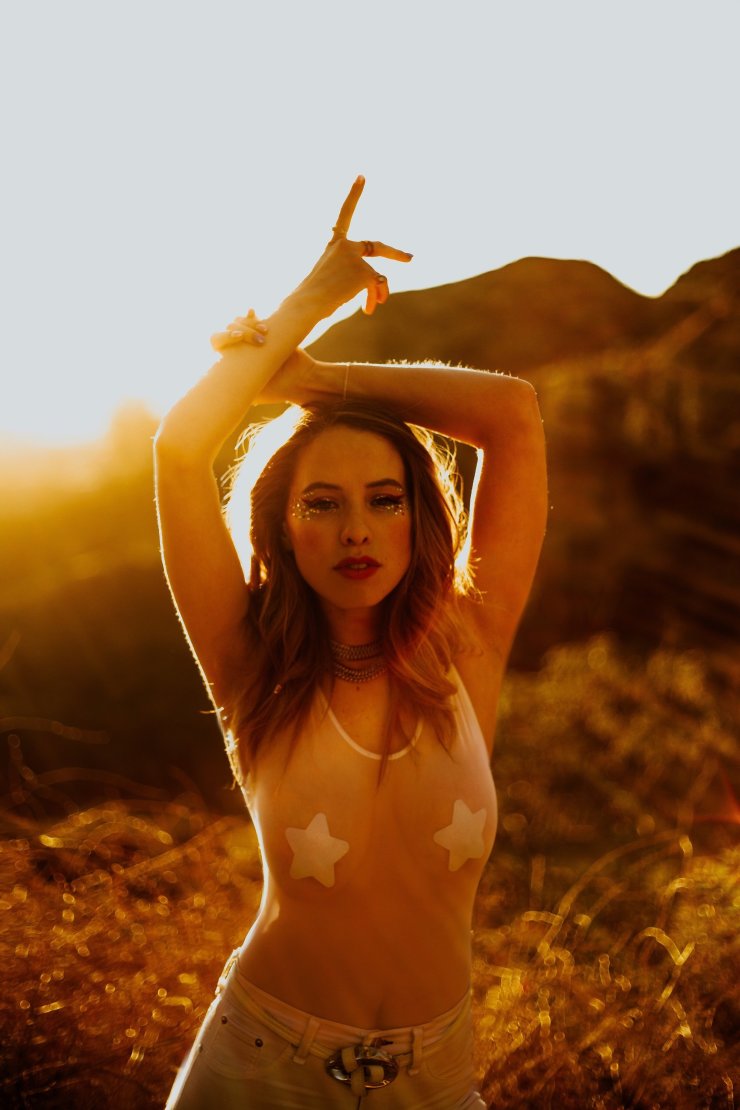 What advice do you have for young girls in the early stages of chasing their own dreams?
Write down everything you want in your life! Manifestation is real, and powerful. Nothing is impossible - your dreams are valid. Your voice, your art, your creativity, your wildest ideas matter. People will try to sway you with their opinions of what they think is best for you, but the most important questions to ask yourself are:
How does it make you feel?
Do YOU believe in what you're doing?
Does it make you happy?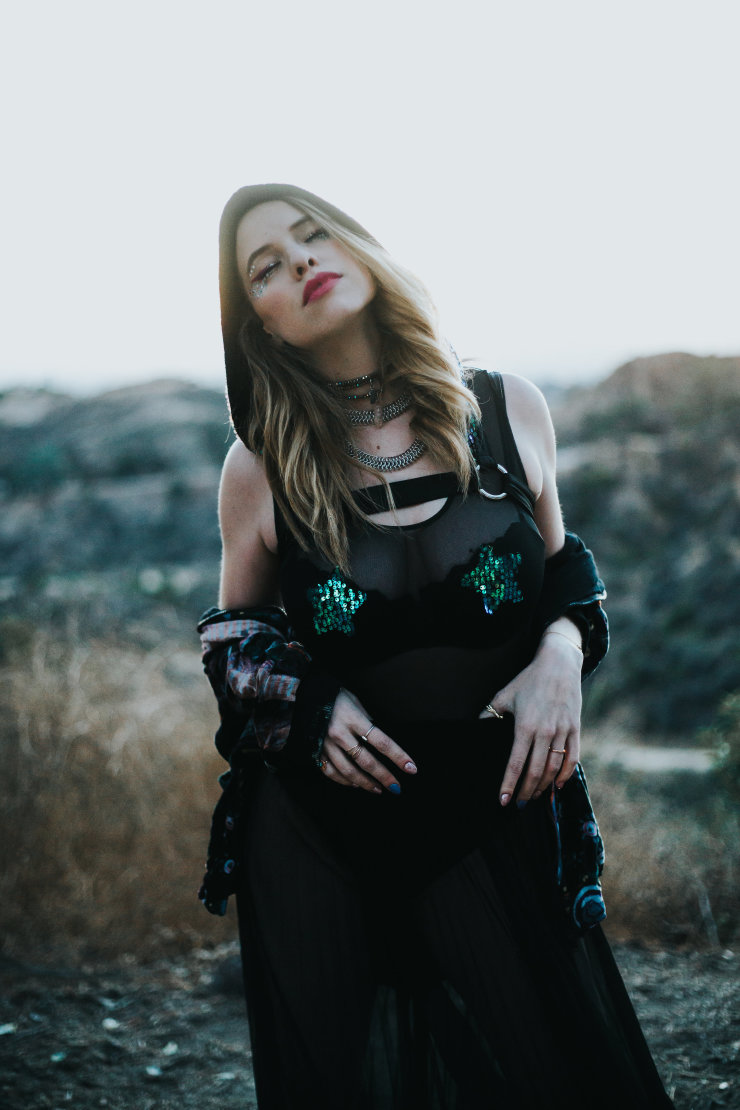 Being an artist means living in a constant state of vulnerability. It means opening a can of worms because everyone will have their own opinion about what you're trying to do. But if you believe whole-heartedly in what you're doing, keep creating that sacred space for yourself.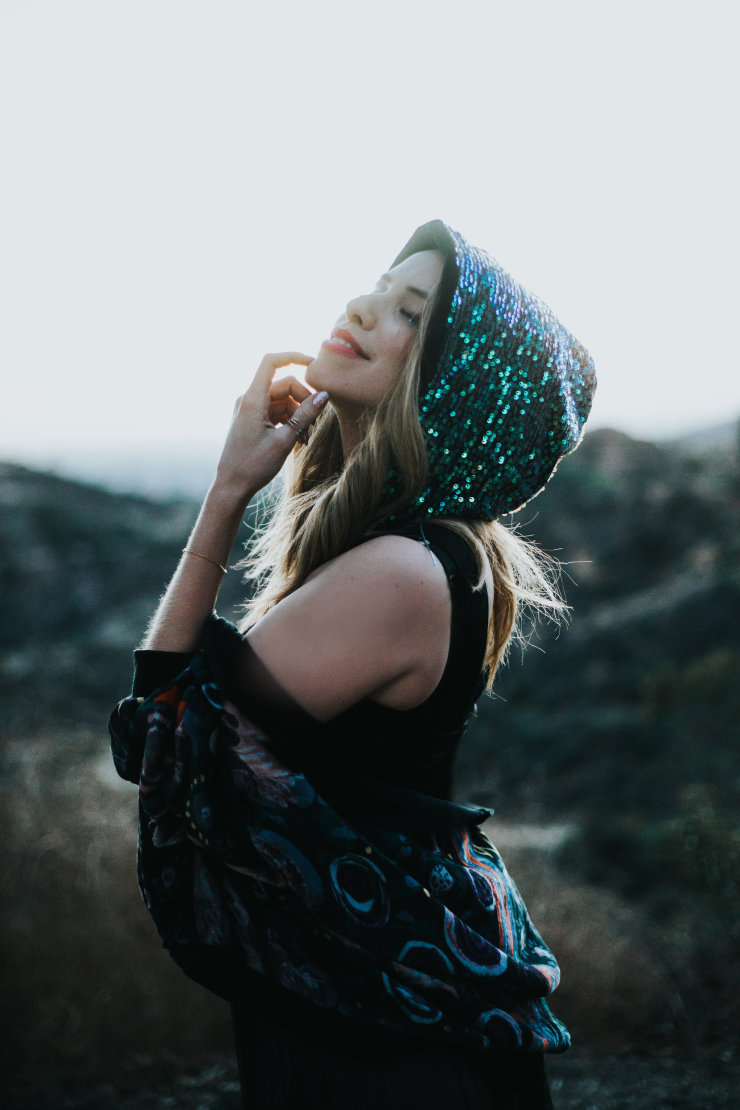 What about Little Black Diamond inspires you?
Little Black Diamond is a magical, body-positive brand that inspires every colorful personality to live their best, most authentic life. I love that Little Black Diamond is locally made in San Diego. A diamond is also a spiritual stone of illumination. Diamonds are believed to fill any empty voids in your life with love, creativity, and richness. I love that any time I wear LBD, I feel full of pure love.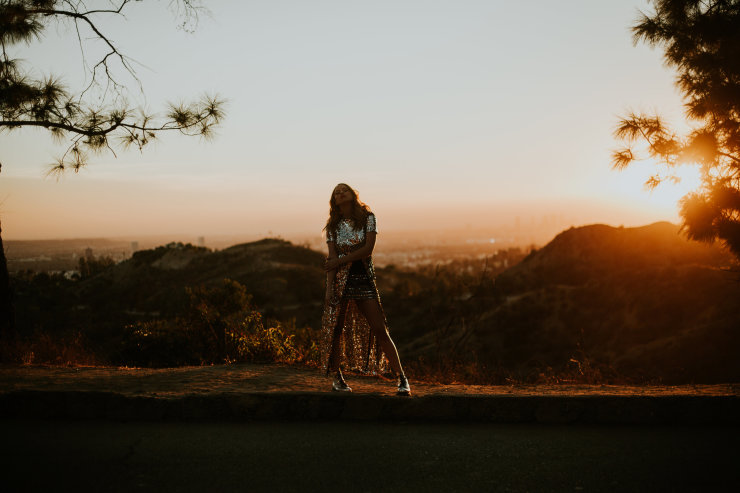 How would you describe your perfect day off?
Sleeping in and waking up next to my love
Hiking up to Griffith Park
an iced matcha green-tea almond latte
a breakfast migas from HomeState in Los Feliz
thrift shopping
writing in my gratitude journal
going to a nursery for some new green babes for my house
cooking for all my friends!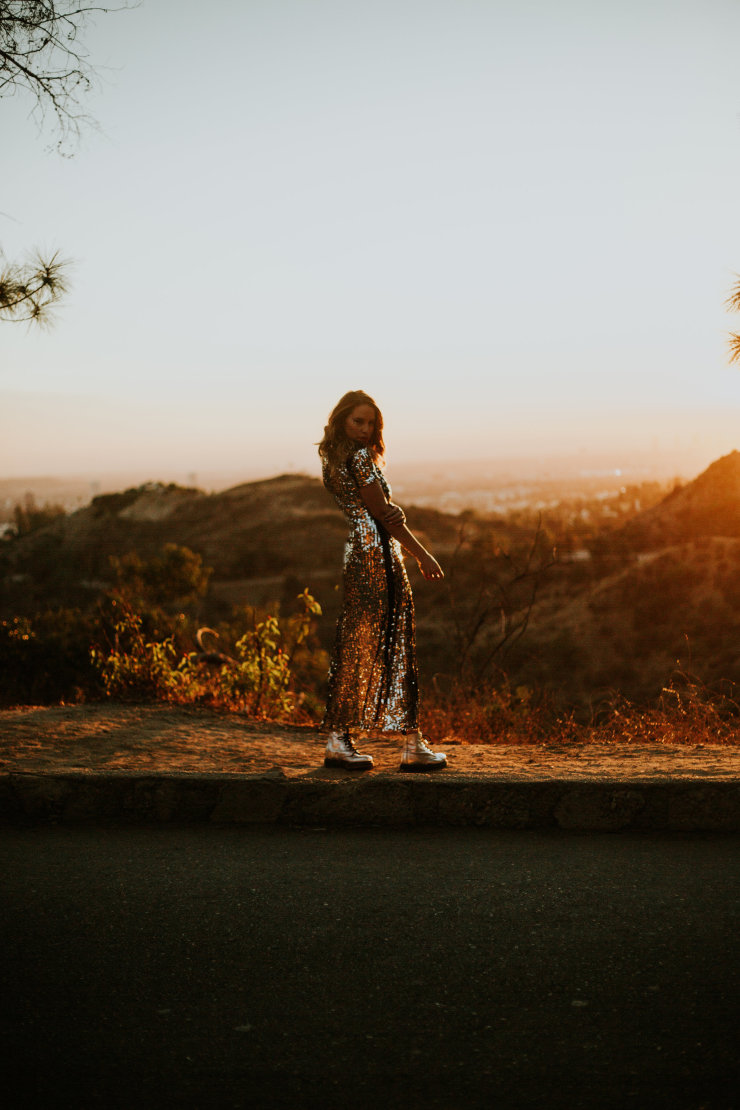 What city do you resonate with most style-wise?
London street style with an LA/Tokyo twist.
What is your favorite part about your career?
Performing LIVE! GROWTH! constantly reinventing myself, shedding layers of doubt and fear, talking to the most incredible fans on the daily, and hugs after shows!
Listen to MOONZz music on Spotify. (Our personal favorite song of hers is Howlin'.)