Desert Hearts has been one of our favorite festivals since its early days in Apple Valley, California. (Anybody remember Snowy Hearts?) Since then, this sexy, super hip, one stage one vibe one tribe gathering has exploded into an international house and techno cult phenomenon.
We teamed up with Vibedration, Solar Opposites Clothing and Thriftsy's on a quick little vibey dance floor shoot so you could get a taste of this festival's friendly and upbeat flavor. All these gorgeous photos were taken by our homegirl extraordinaire Keiki-Lani Knudsen.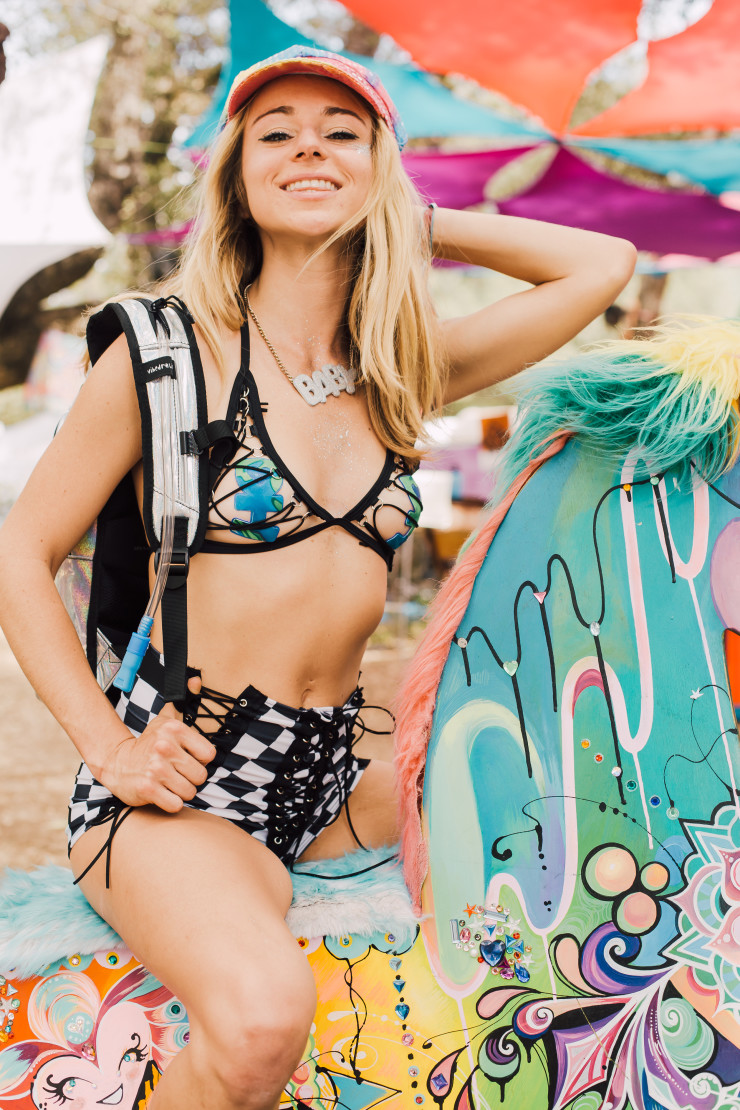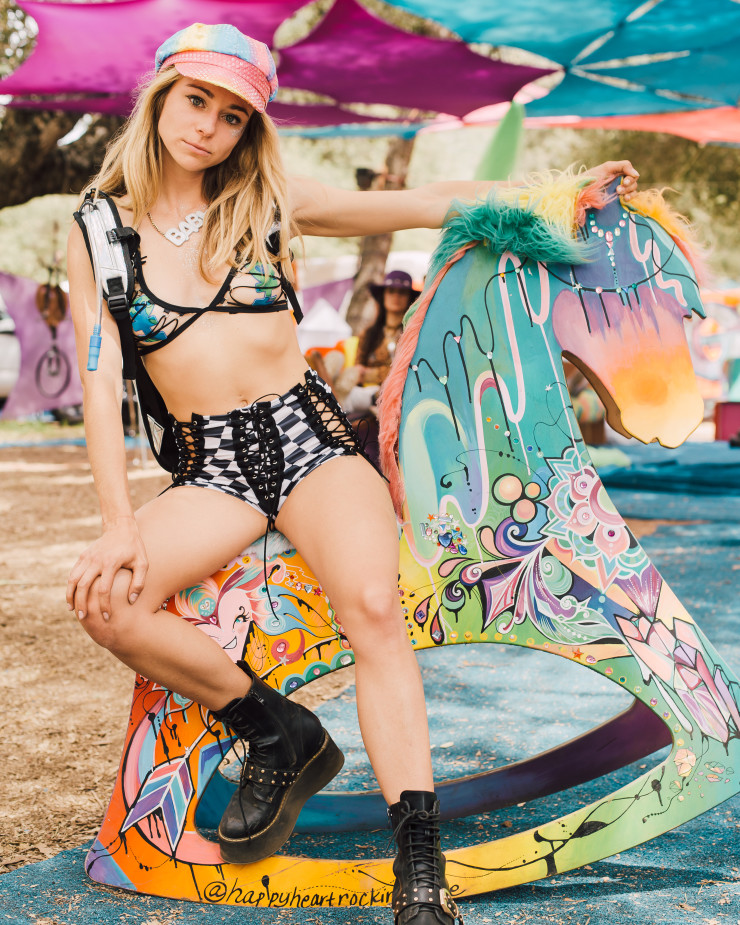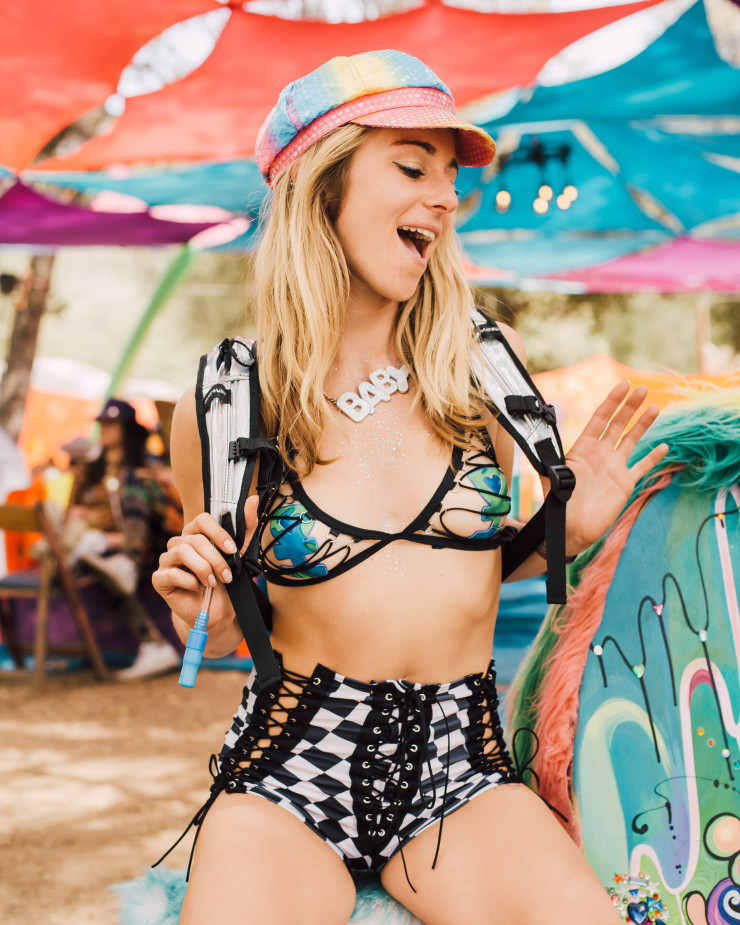 Baby necklace by Solar Opposites Clothing. Rainbow cap by Thriftsy's. Lace up bralette and checkered shorts by Little Black Diamond.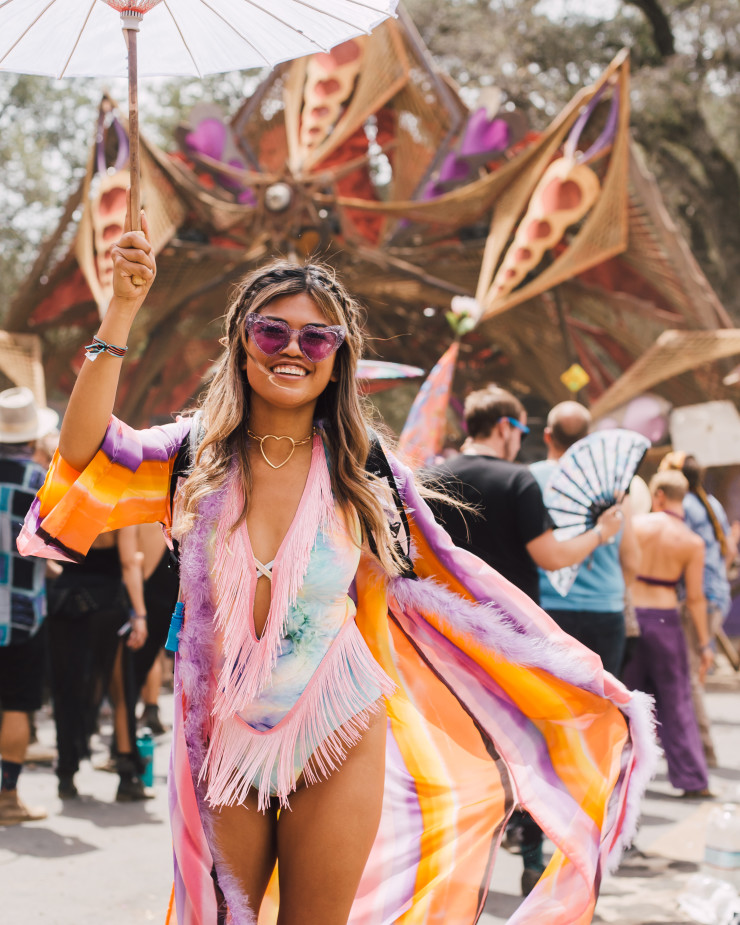 Glitter heart sunnies and fringe bodysuit by Little Black Diamond. Kimono by Thriftsy's.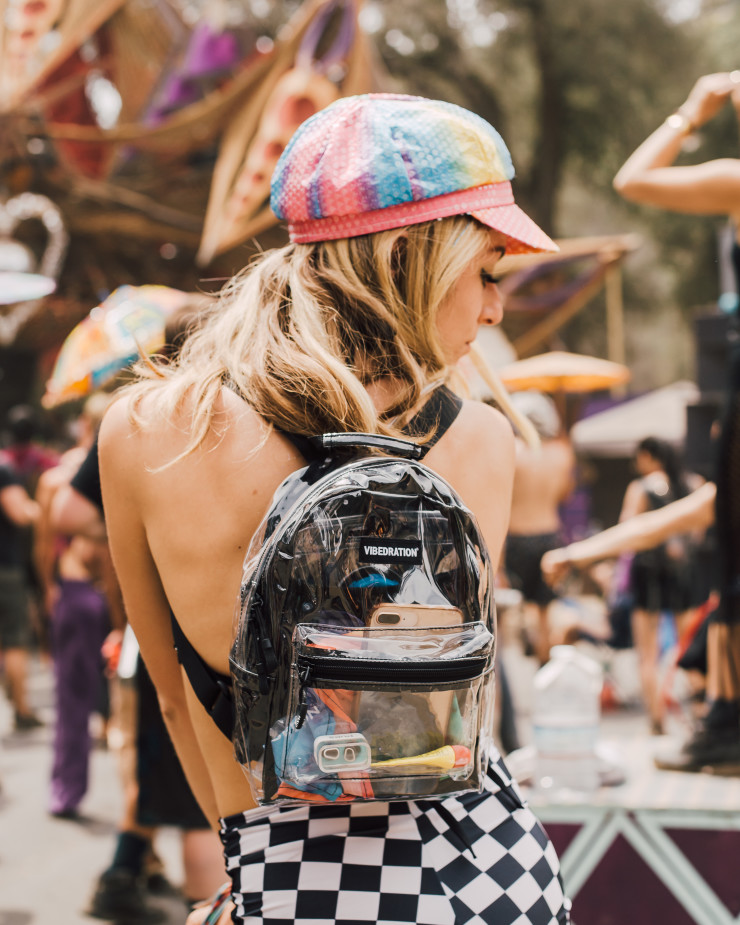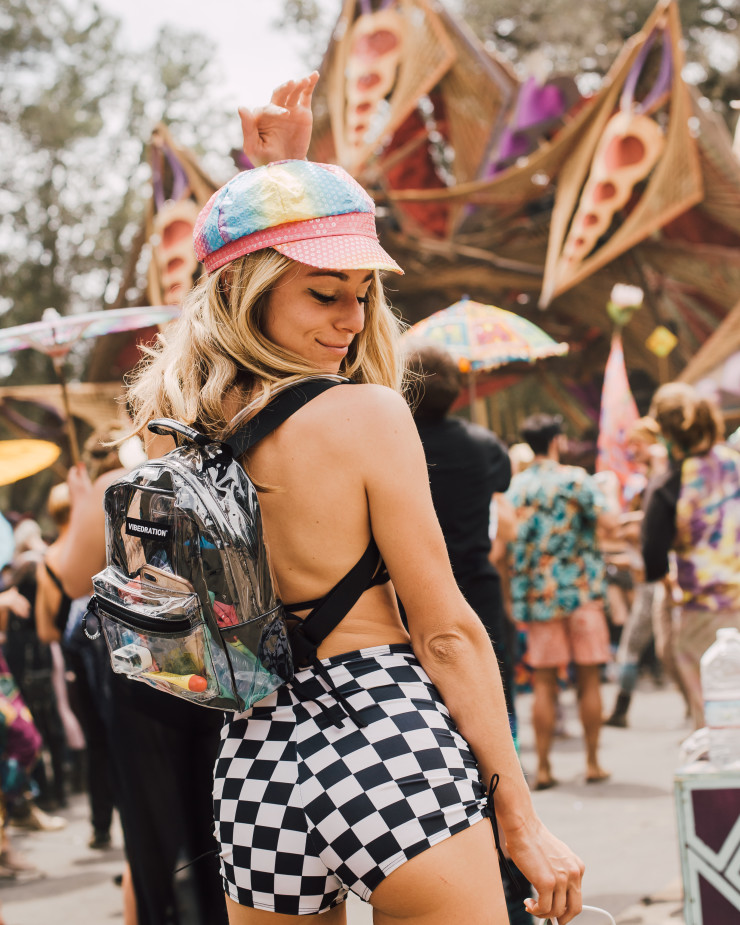 See-through mini backpack by Vibedration.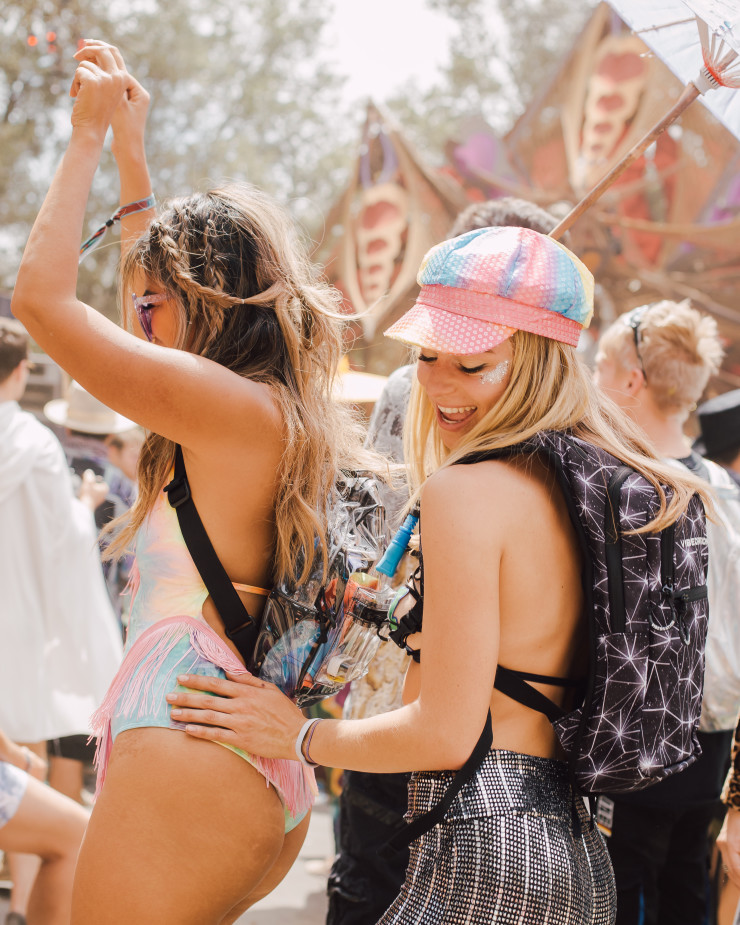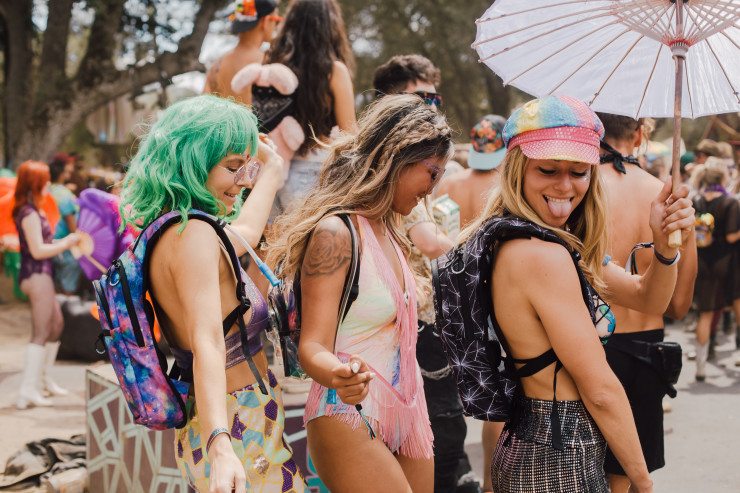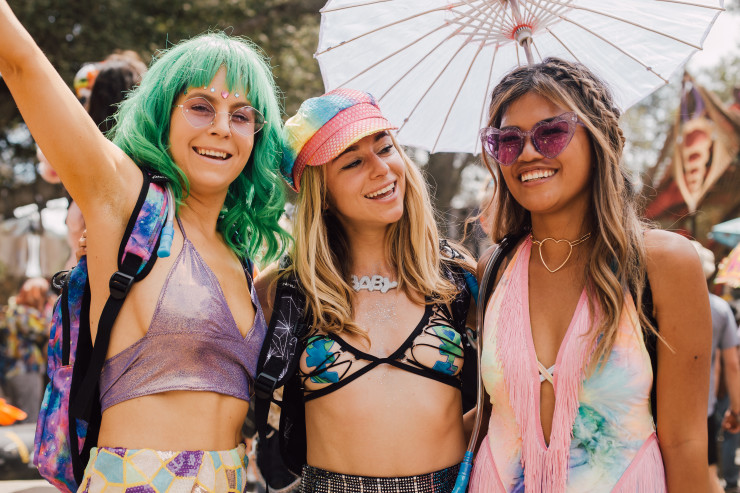 Hydration backpacks by Vibedration.