Daughters of the cosmos, rulers of the skies. Passion fills their hearts, while wonder lingers in their eyes.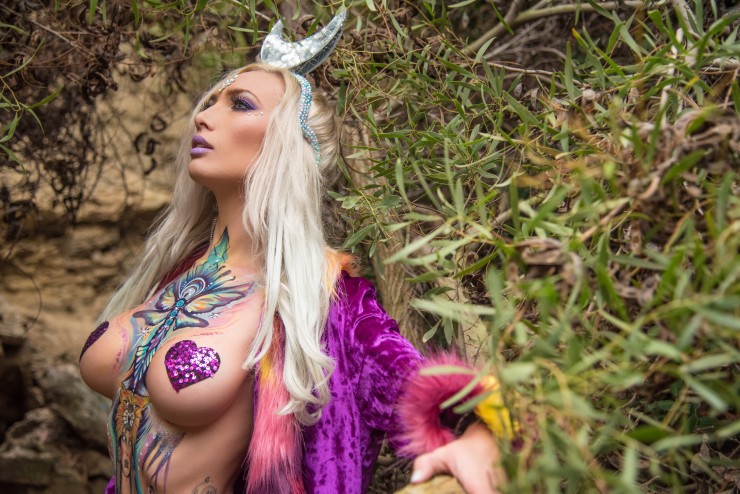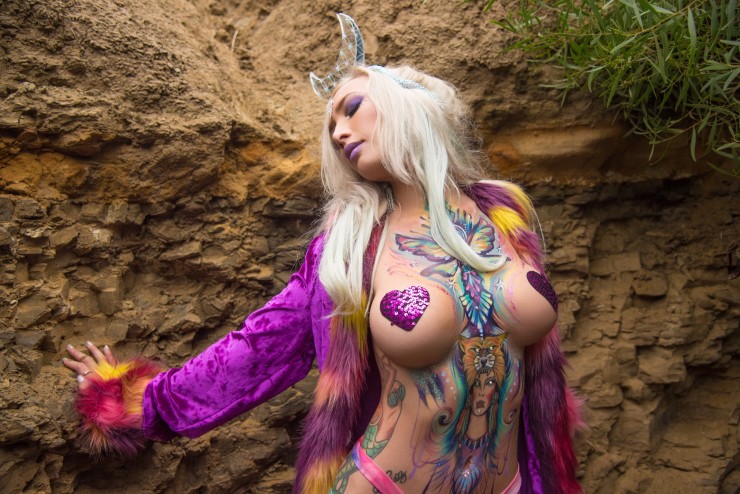 Lost in solidarity, they find solace in each other's grace. An everlasting bond, strength in their sisterly embrace.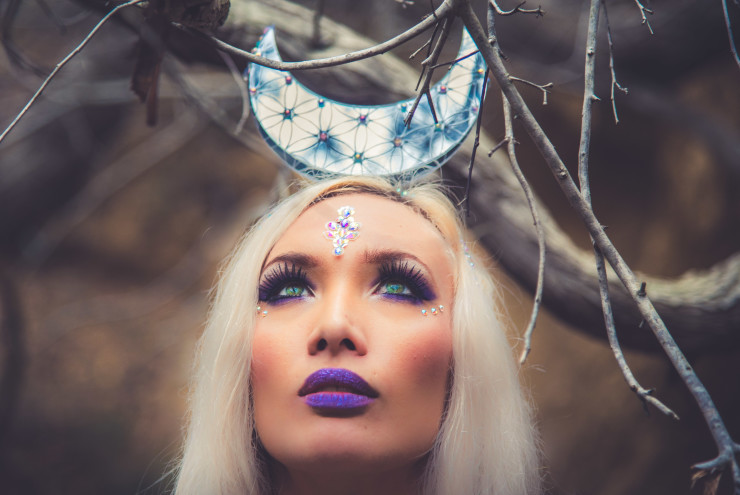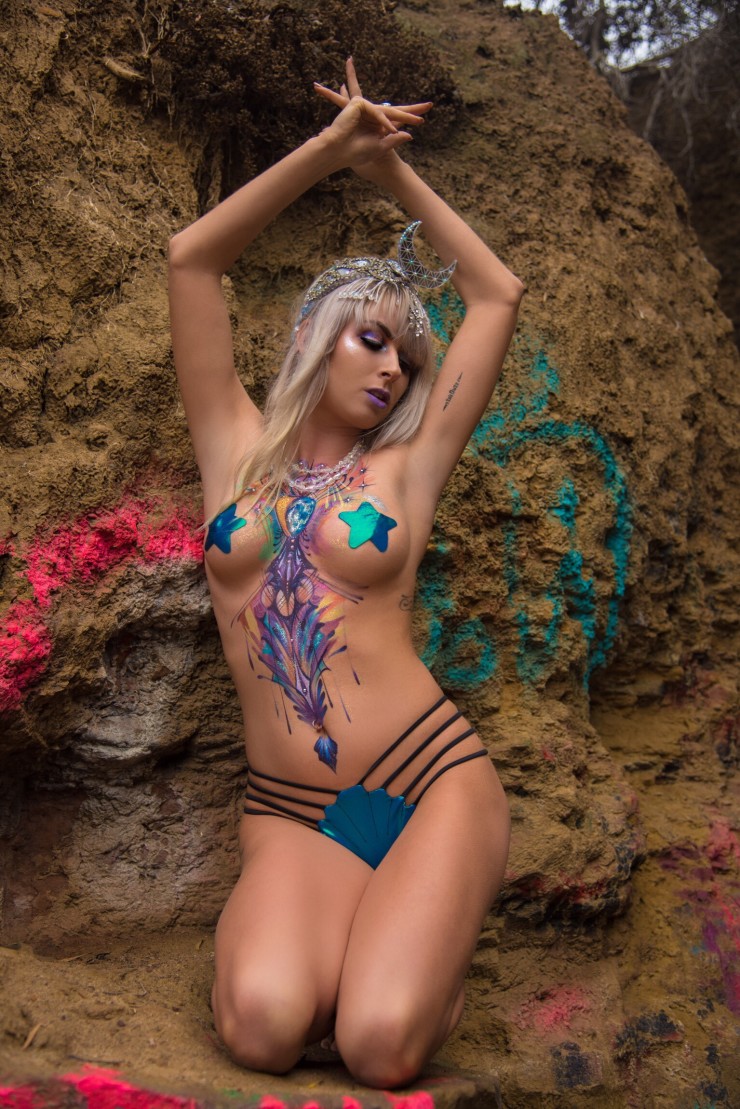 While they stand alone, their powers waver like a candle in the storm. However, when the sisters unite at last, their great flame within is born.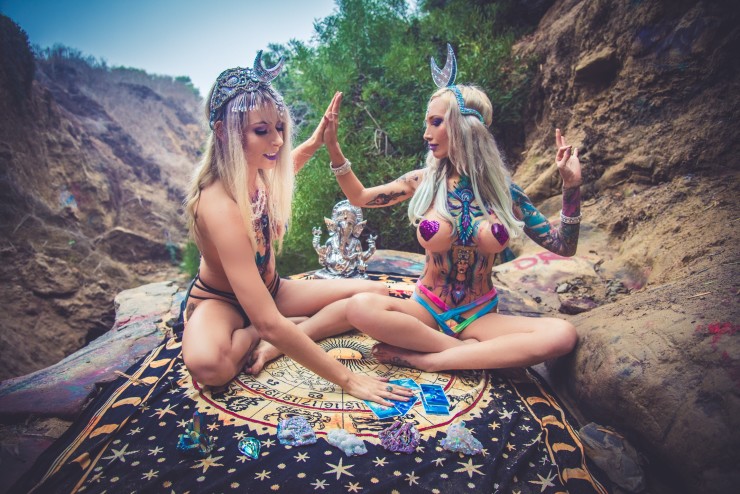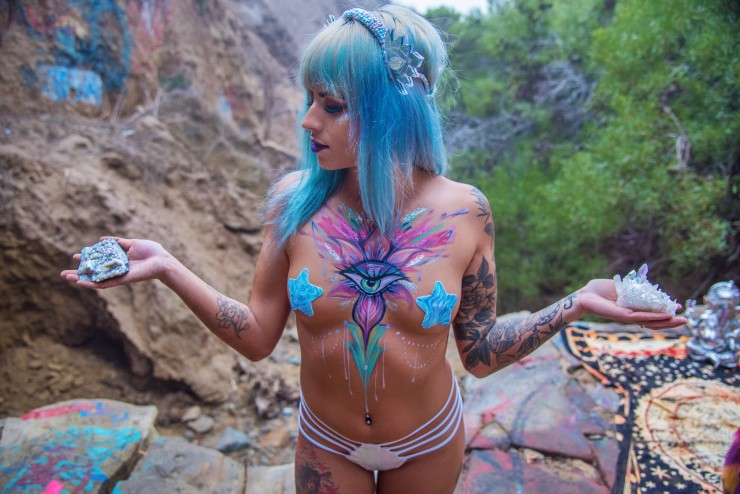 They journey from galaxy to galaxy, spreading their energy and light. Inspiring creativity and empowering all of those in sight.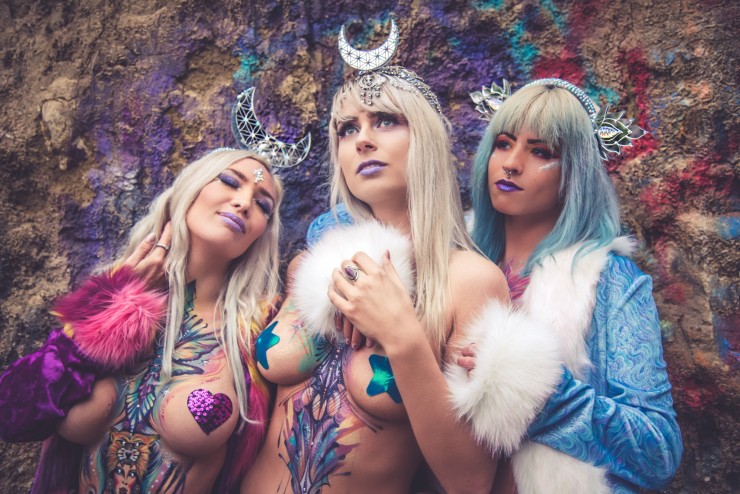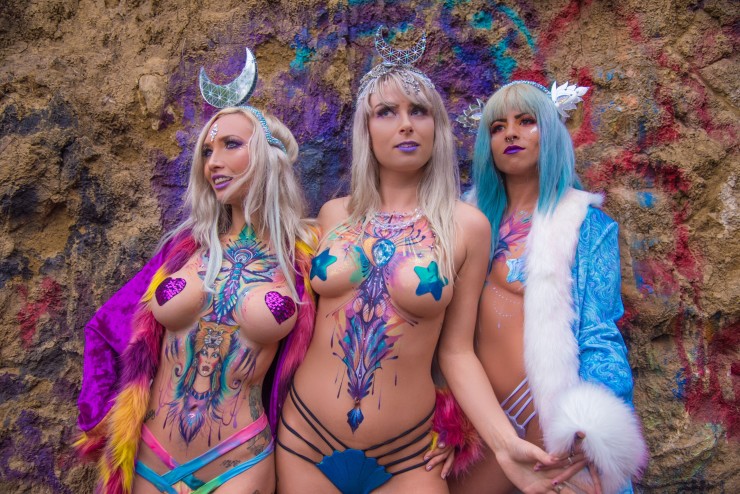 In a universe full of turmoil, one that is plagued with vast self doubt- the sisters demonstrate a genuine being, illuminating beauty from the inside out.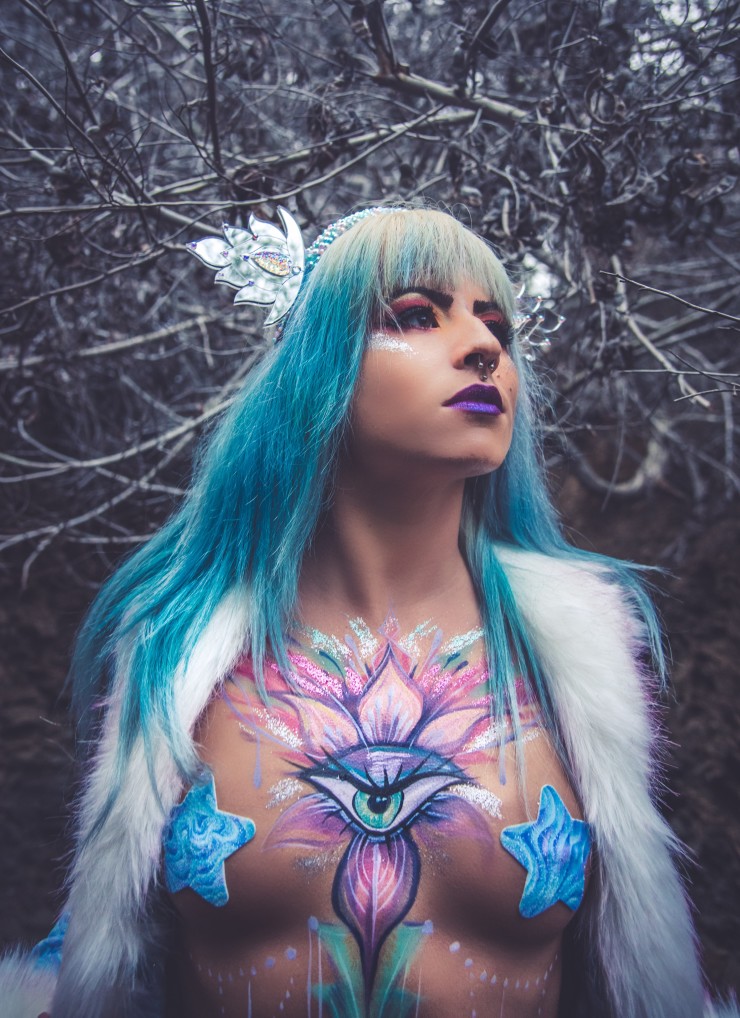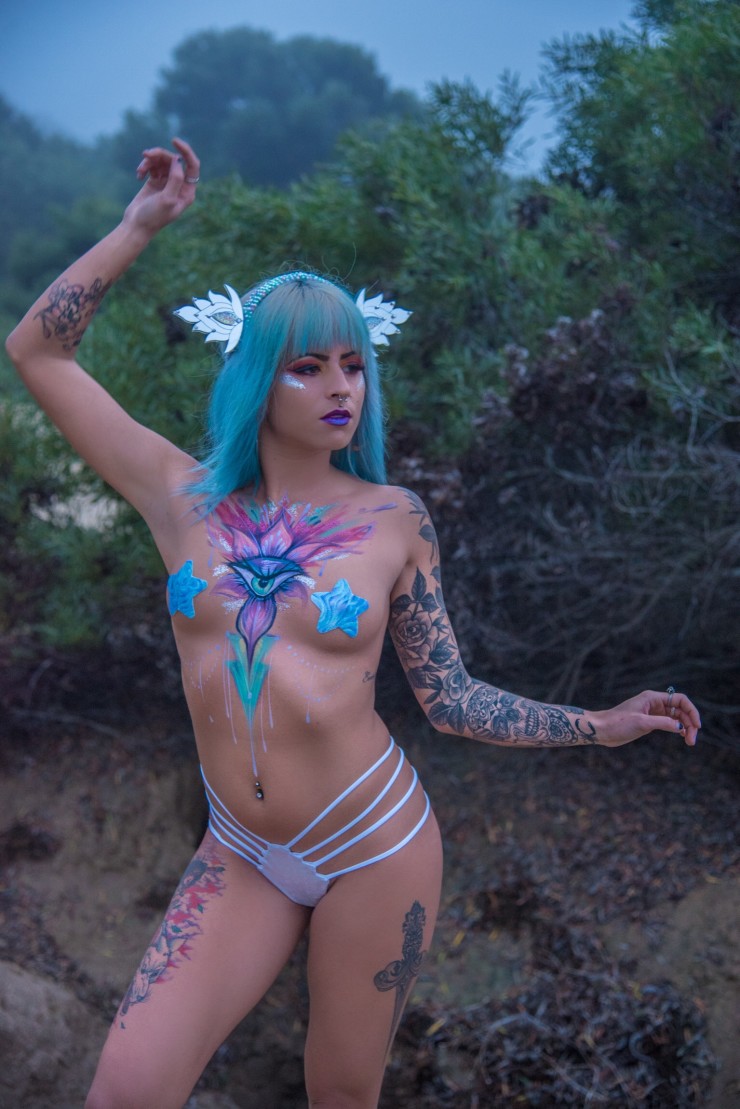 The key to eternal happiness is to be gentle to others and to embrace your own self love. Instead of breaking each other down, lift your sisters up and you shall rise above.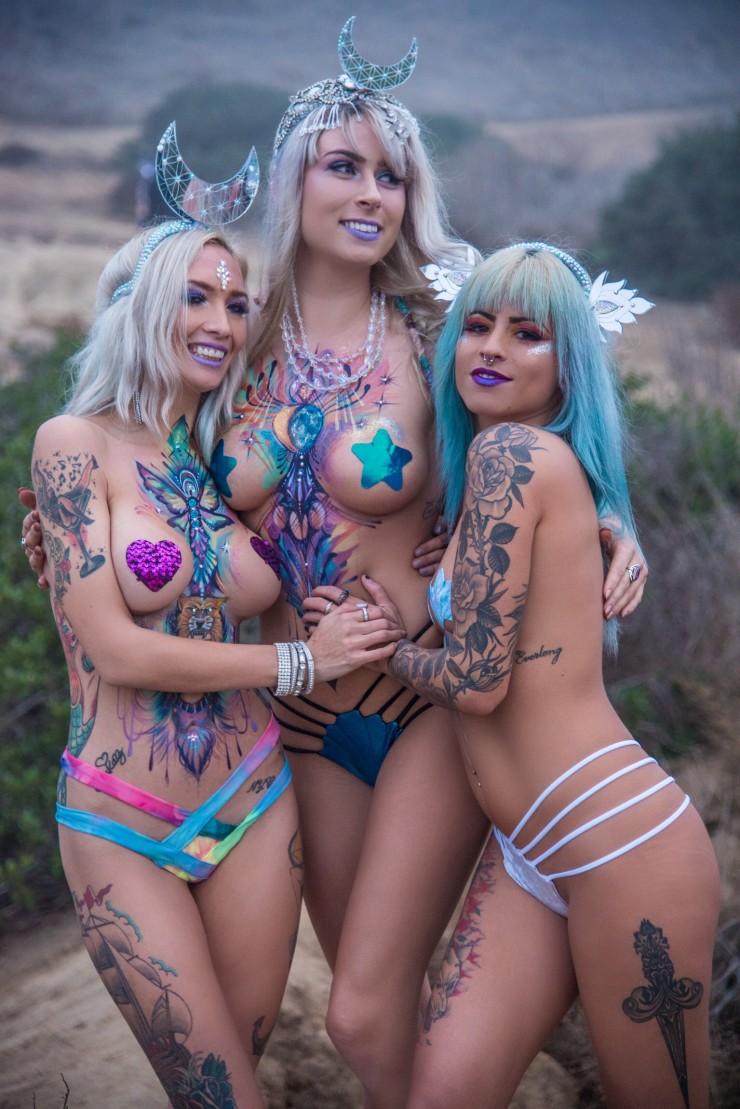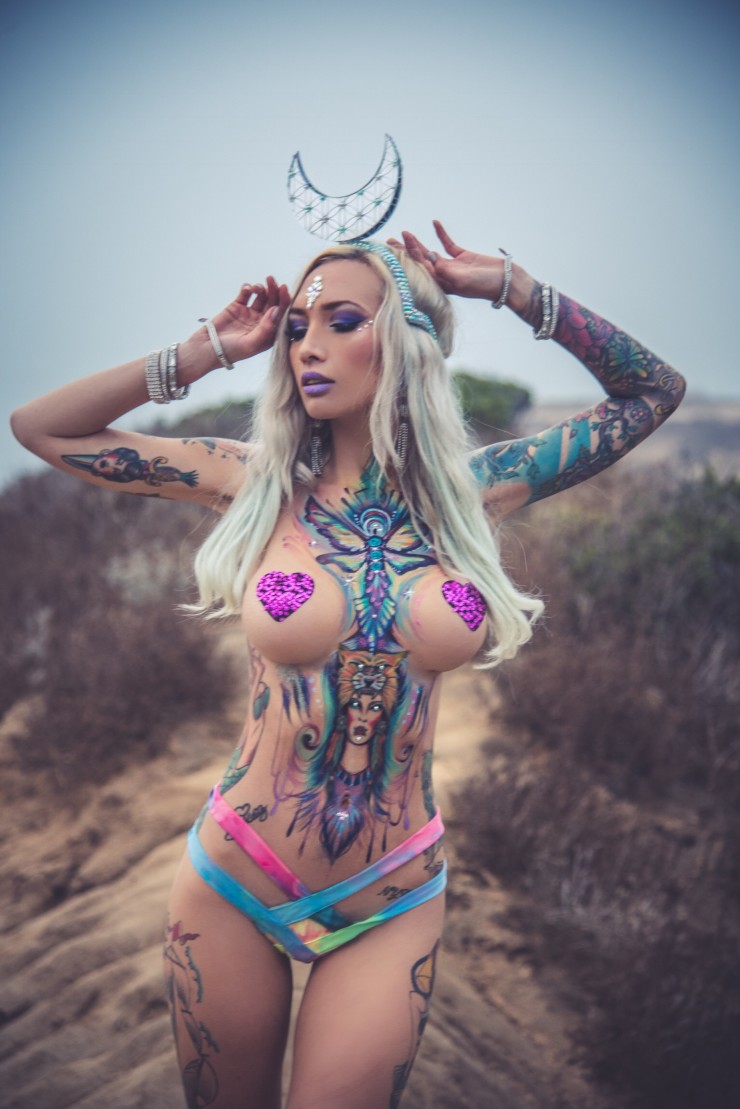 "It is important to start with oneself," The Goddess said, "it's you who holds the key." For the goddess knew her powers originated within, and only she could set them free.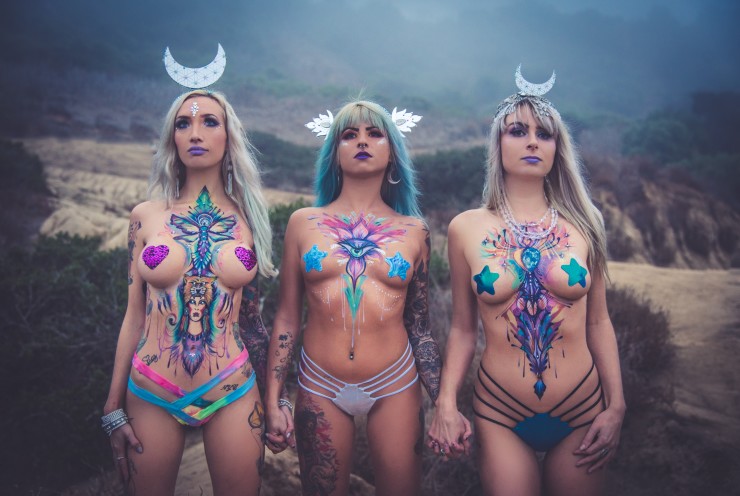 Blessing the daughters of earth with confidence, the sisters work was done. They returned to their kingdom upon the stars, their love uniting them as one.

Photography: @lizzierosemedia
Body Paint: @jamiejenettart
Glitter: @discoeyesglitter
Headdresses: @crystaldanielleart

☽ ♥ ☾