Here at Little Black Diamond we dedicate ourselves to creating innovative designs that are universally flattering. All of our garments are produced here in sunny San Diego, and are made sustainability and environmentally friendly.
It is our mission to ensure that everyone involved in the creating process of all of our products receives a living wage. This paired with the high quality materials that we use are why some of our prices are more than our competitors. However, our clothing speaks for itself, and our customers agree. Here are a few of our favorite customer stories from this past month.
To share your adventure, leave a review on the product page for any product you have received. We would love to hear it.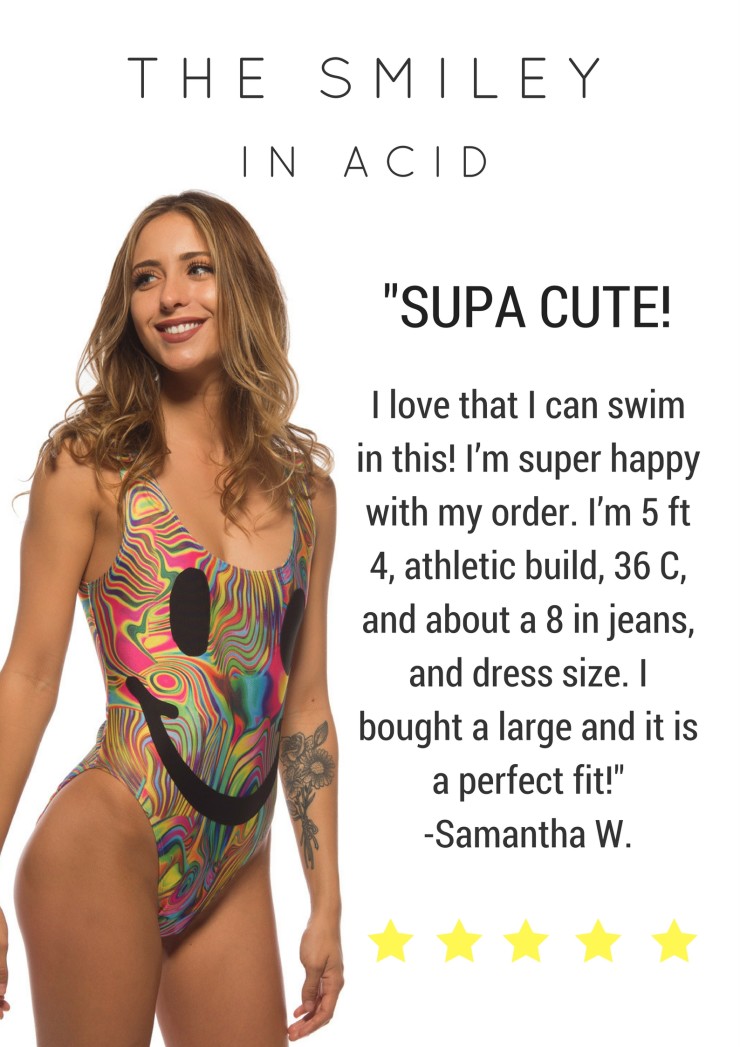 Take a trip and check out our bodysuits >>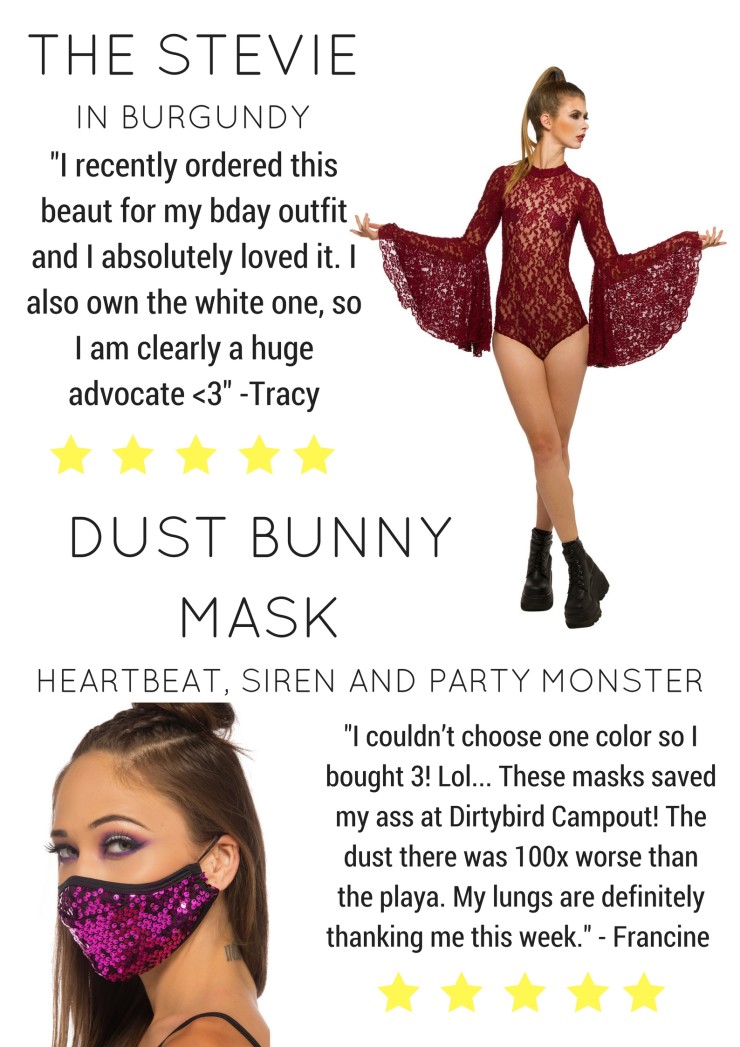 Ditch the dust and check out our Dust Bunny Mask Collection >>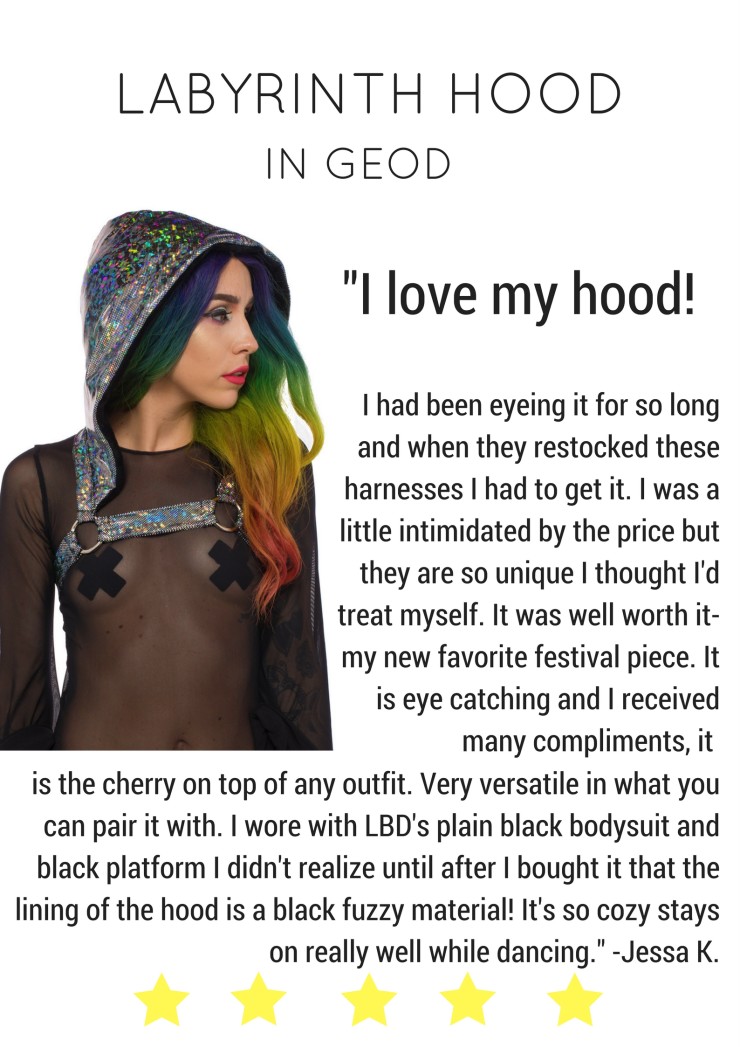 Come explore all of our shiny hoods >>
Check out our hand made pasties collection >>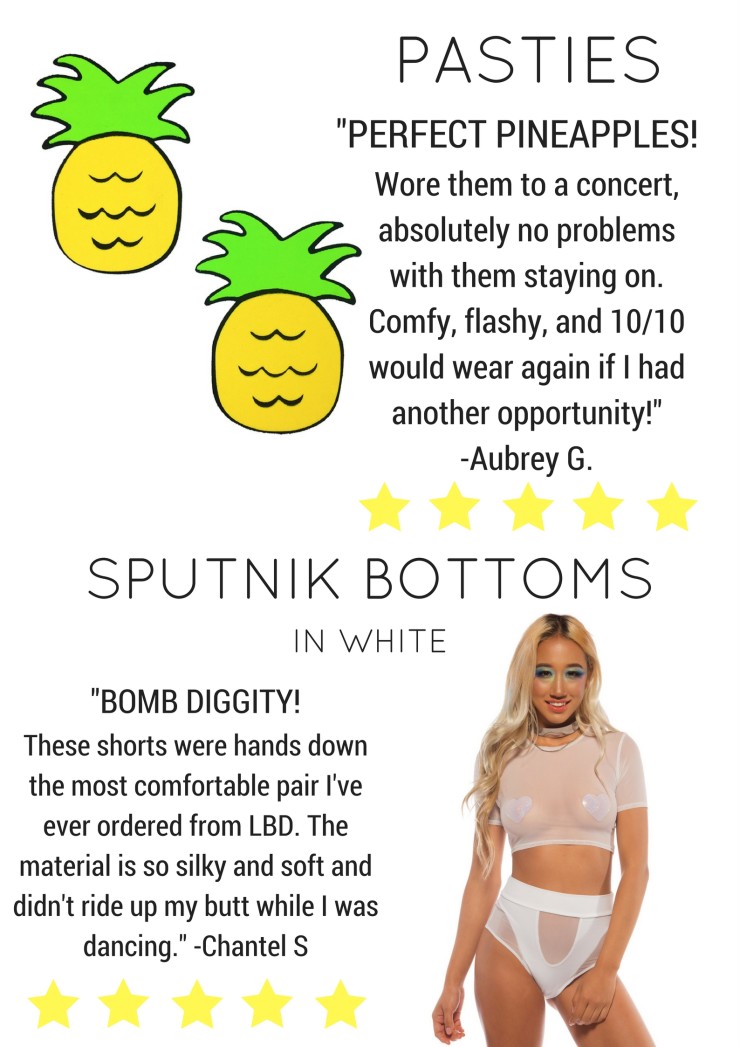 Come see our intergalactic Sputnik Bottoms while supplies last
We LOVE hearing what you think! Leave a review on your favorite item or let us know if there's something we can do even better!
Visit our website for more stellar reviews! :)