Living in the moment and taking advantage of the beautiful life we have been given can take form in many different ways. From being a good friend to inspiring others through your truths, there are many ways to express gratitude. Being yourself in a world that tries to dim your sparkle also speaks volumes of yourself… and to the people around you. When you radiate in your own light, you give off the highest positive vibrations.
When you're making your way to your favorite festival, weaving your way through the crowd to create your own dance floor it's easy to be the fairy tale goddess that you are. Now let's talk about bringing those same vibes IRL. Being a part of a creative community such as festival family comes along a sense of self, love and empowerment. Transform your reality into your rave fantasies by practicing our beloved mantra; Peace, Love Unity and Respect in the real world. Here's a few pointers …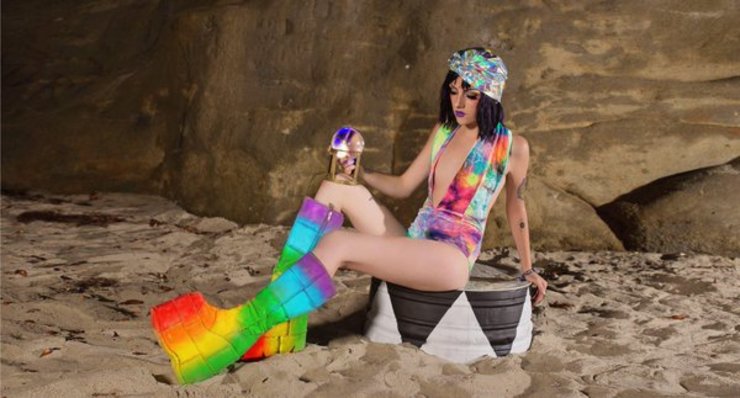 Shine Bright,Be Bold – Let your light shine bright ! Don't let anyone tell you that being different isn't beautiful. Bring your uniqueness to center stage and own that runway we call life.

Good Deeds Are Golden – Everyone loves some heart healthy humanitarian work. Think with compassion, give empathy, and look out for one another. At the end of the day you'll feel amazing knowing that you helped to make a difference for the better, even if it's just to put a big smile on someone's face.

Consider Being Carefree - Throw your cares to the wind. Let loose, live in the moment and appreciate the here and the now. I know, easier said than done right ? Well let's just take some time for yourself everyday just to let everything go, even if it's for a few moments. Your mind and your body will thank you.

Fall in Love Yourself – Loving yourself is the first step in ever being able to give love to anyone and anything around you. Give yourself some "Me" time and tell yourself every day the things you are happy with and admire. Positive self talk is key!

Dance Like No One Is Watching – When in doubt, Dance it out ! At home –dance, at work – dance, stressed – dance, happy -dance, you get the picture. Where ever you are and feel the need to let the prana flow through you body, let it flow!