Bandanas are the ultimate accessory for raves, festivals, or even everyday street style. Why not take yours to a completely new level and AMP IT UP?! The materials that you need are completely dependent on what you want to do to the bandana. I will share with you the three paths I took.
First, I started with a coin bandana. You'll need jewelry pliers, O rings, the coins (or whatever bead you will be attaching), and the bandana! Simply poke a tiny hole (mine was about 1/8"-2/8" in from the edge), open the O ring with your pliers, and then slip the O ring into the hole. Put a coin through the O ring, and use the pliers to close it back up. Continue this process up the side of the bandana for as long or as short as you want (and try to keep an even spacing between each). This could be a cool idea to expand on by stringing short strings of beads and attaching those. Or even to go rogue and just attach trinkets and other random stuff.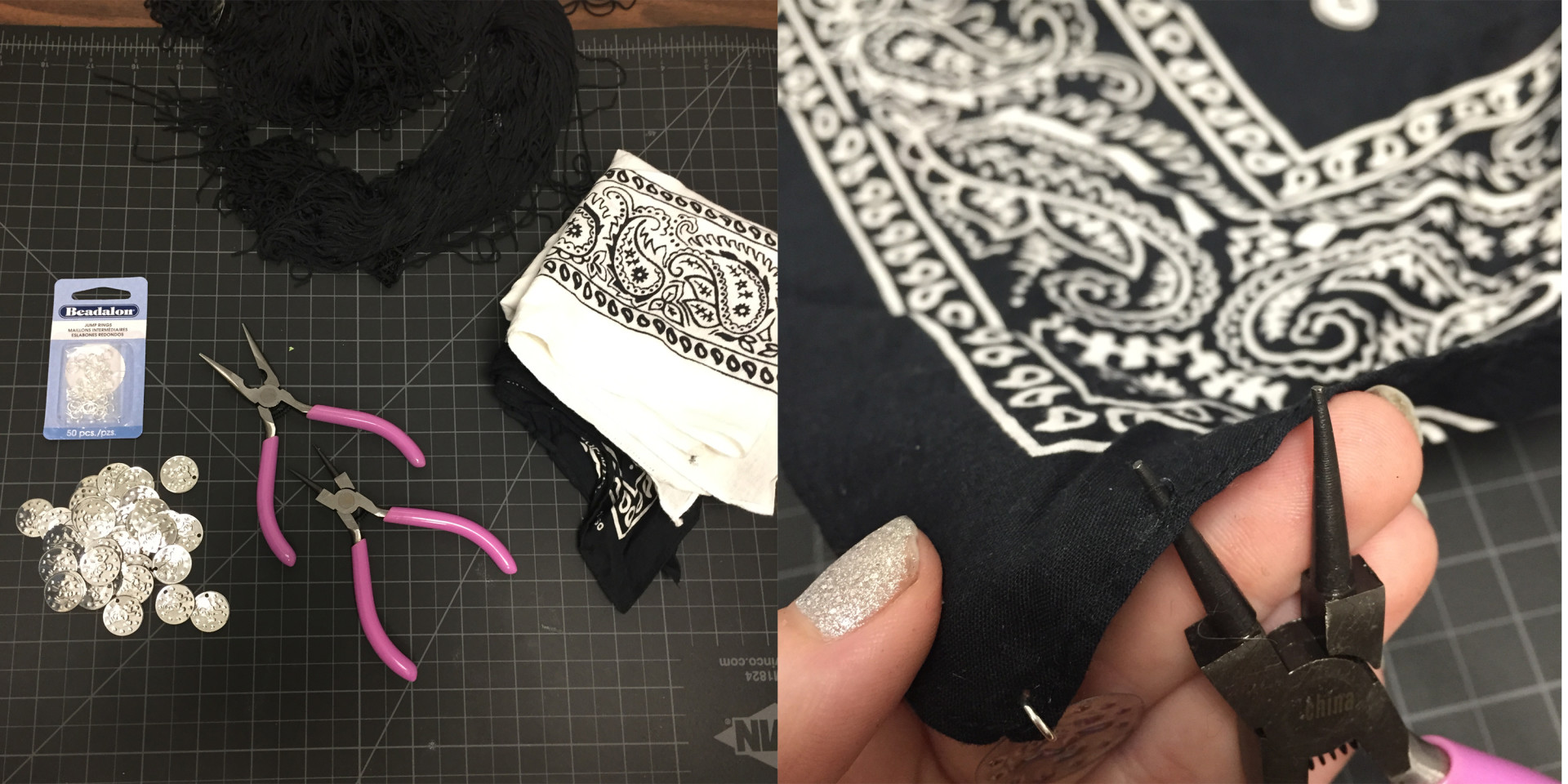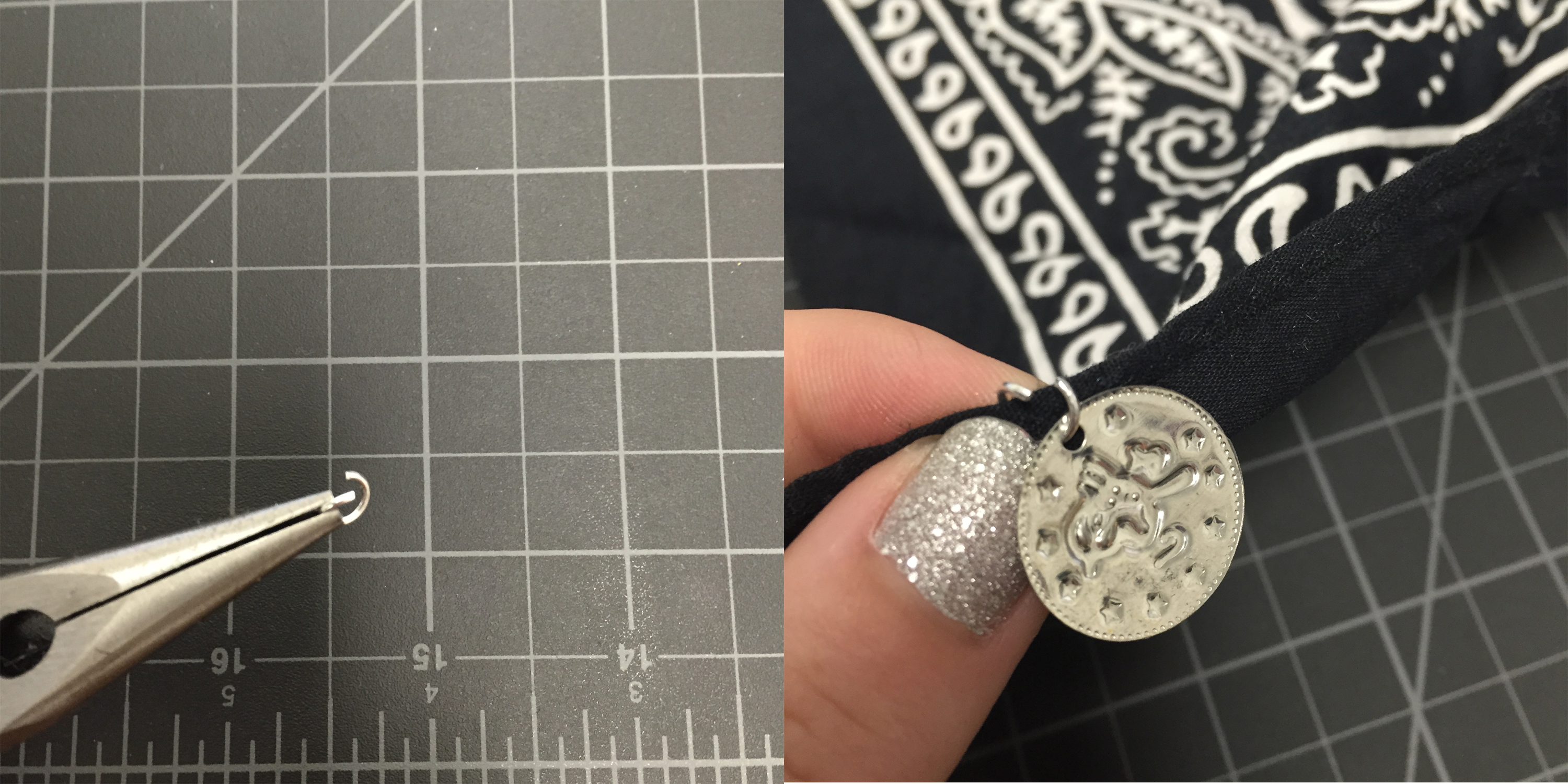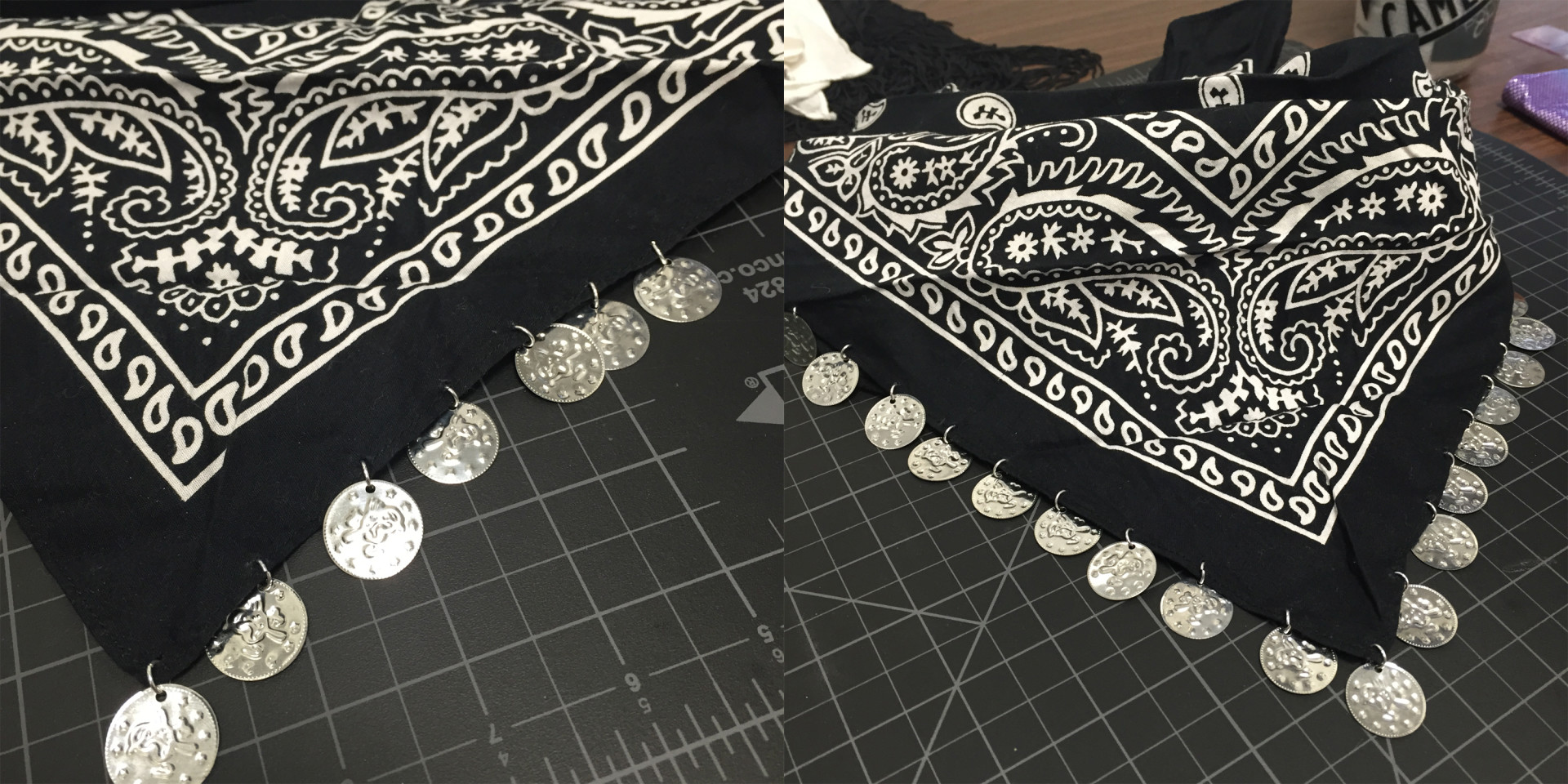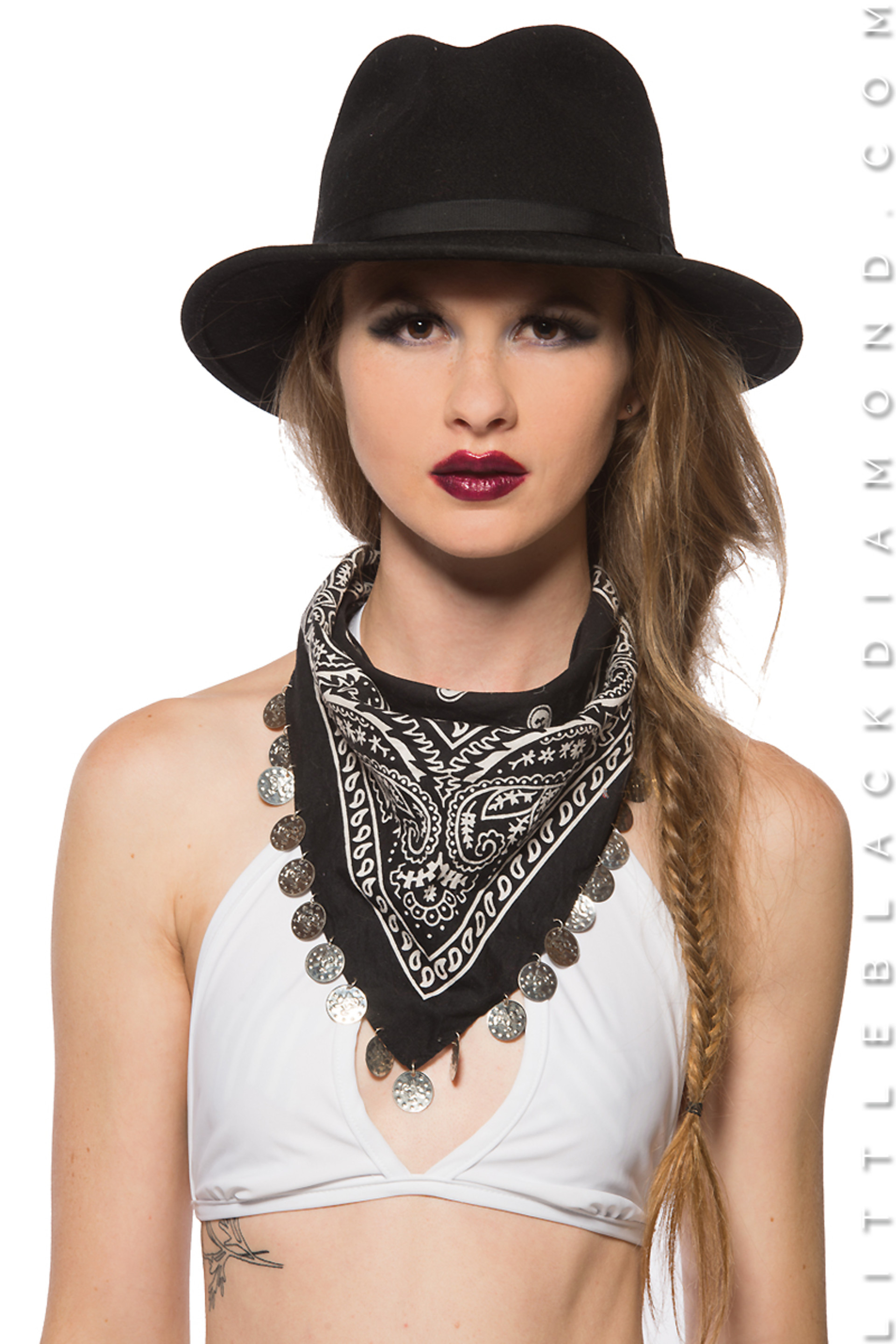 Second, I made a fringe bandana. I took the fringe off of an old gypsy skirt I had lying around but you could easily pick up something similar at a fabric store. My first instinct told me that using eyelets to stabilize the holes was a good idea, but after testing I decided I liked the look of it sans eyelets (but I still included it here so that you can see and possibly get inspired in a different way). This eyelet kit is easy to use and you can pick it up at any sewing store. It comes with the eyelet setter, you just need a hammer or something sturdy to hammer down on the setter. Anyways, I poked my holes through like last time, pinched the middle of the fringe together and pulled that through the hole, and then secured it in by pulling the tails of the fringe through the loop created by the pinched middle. Continue this at a consistent distance up the edge of the bandana.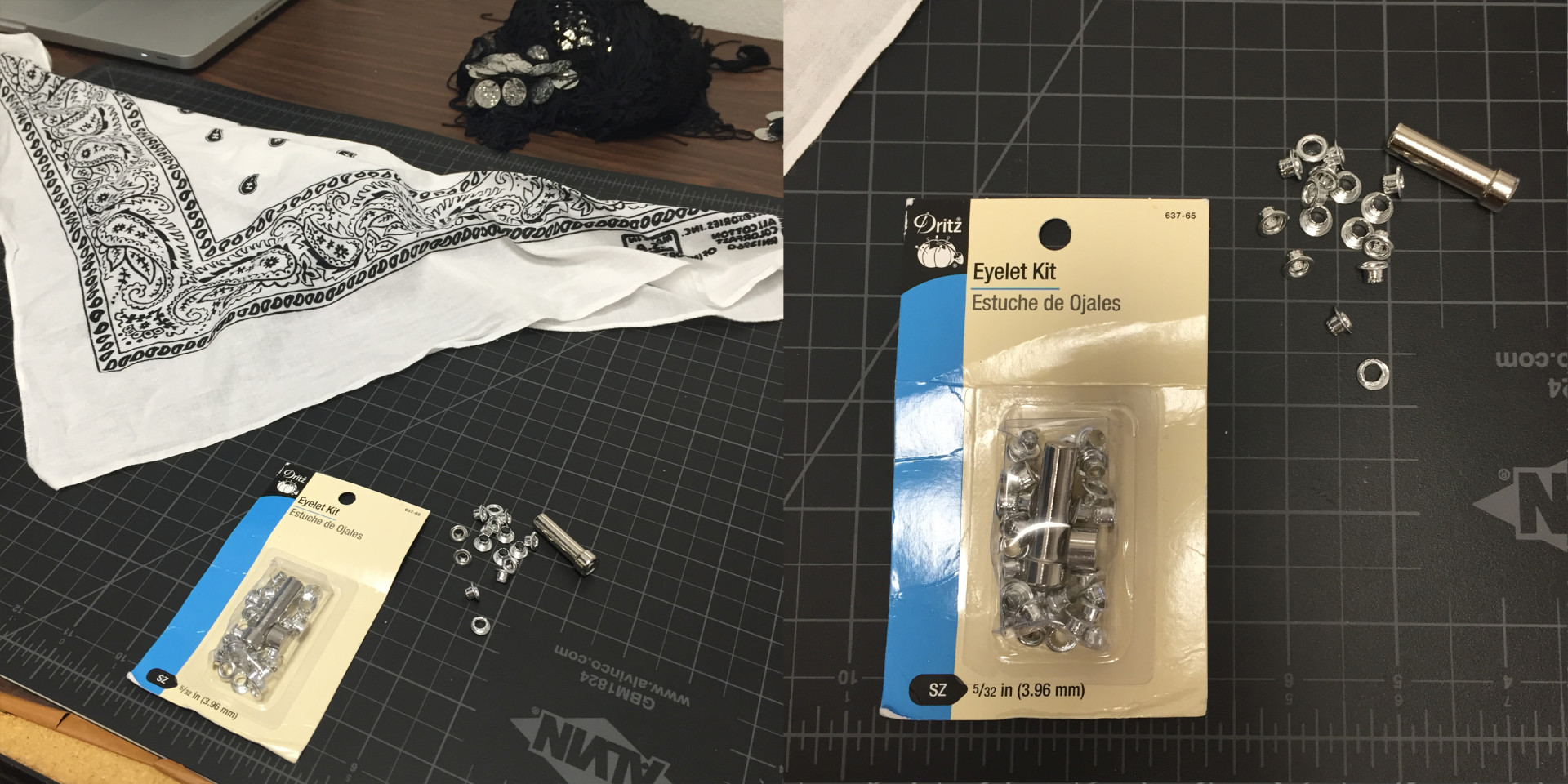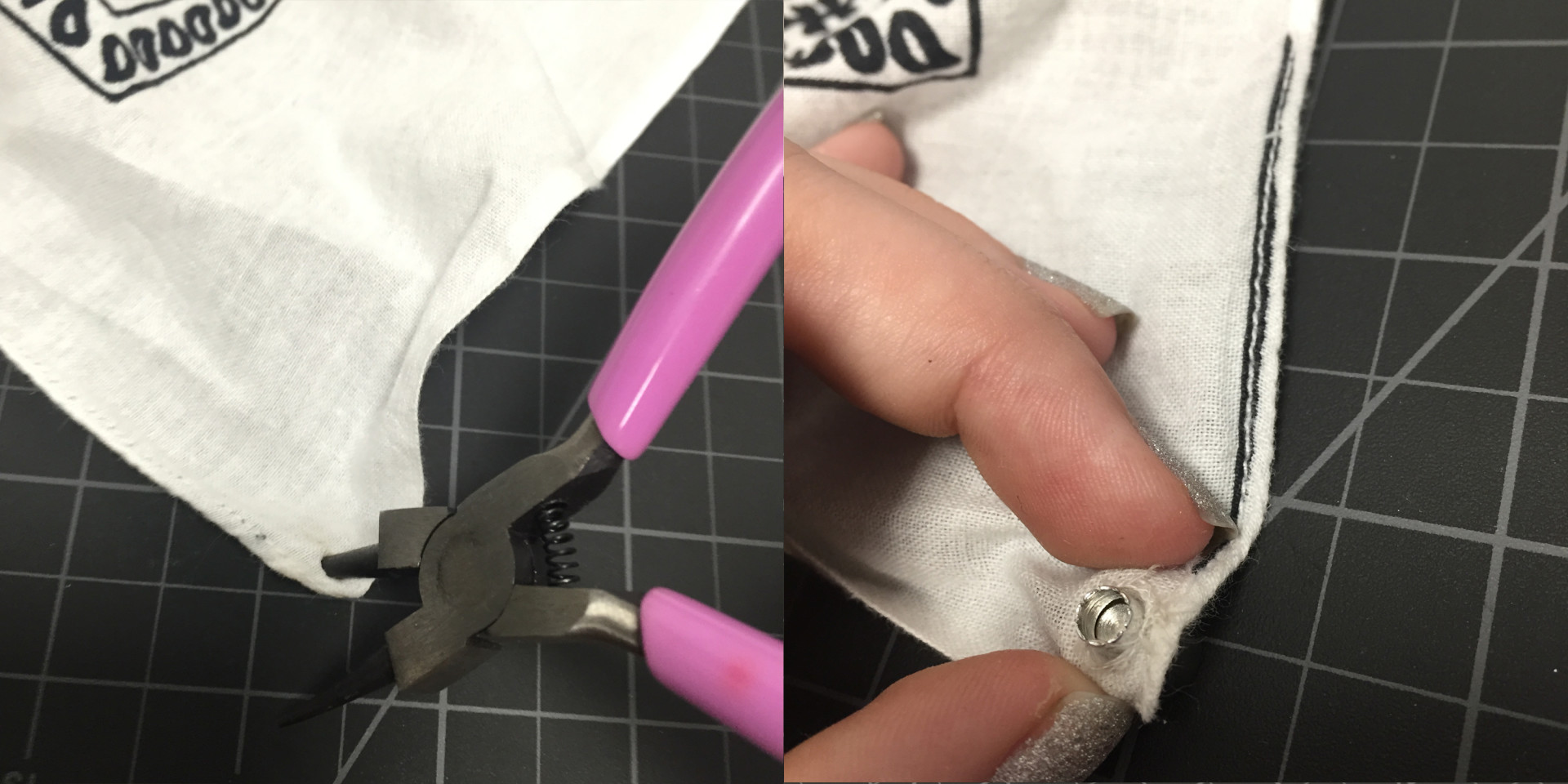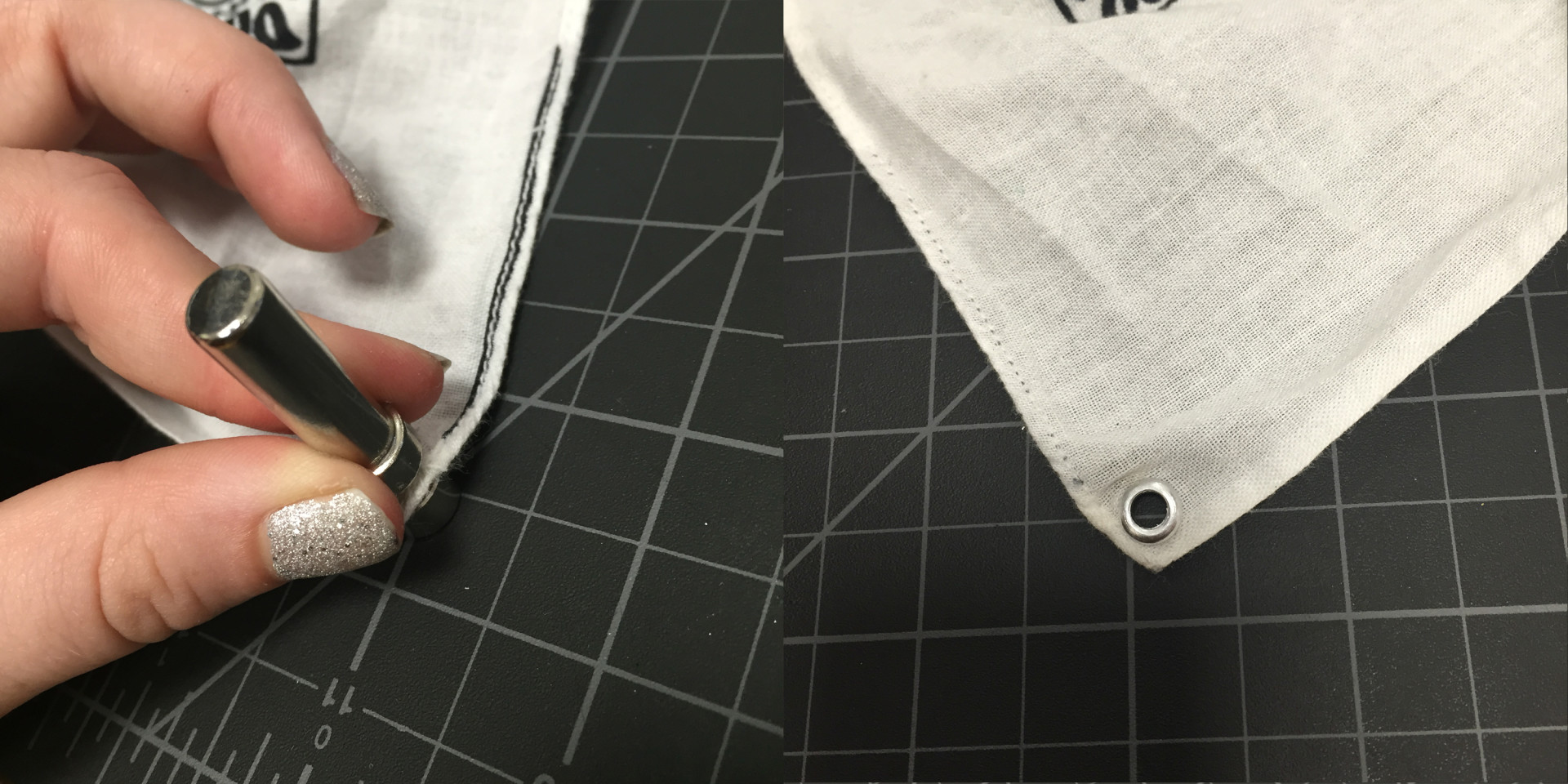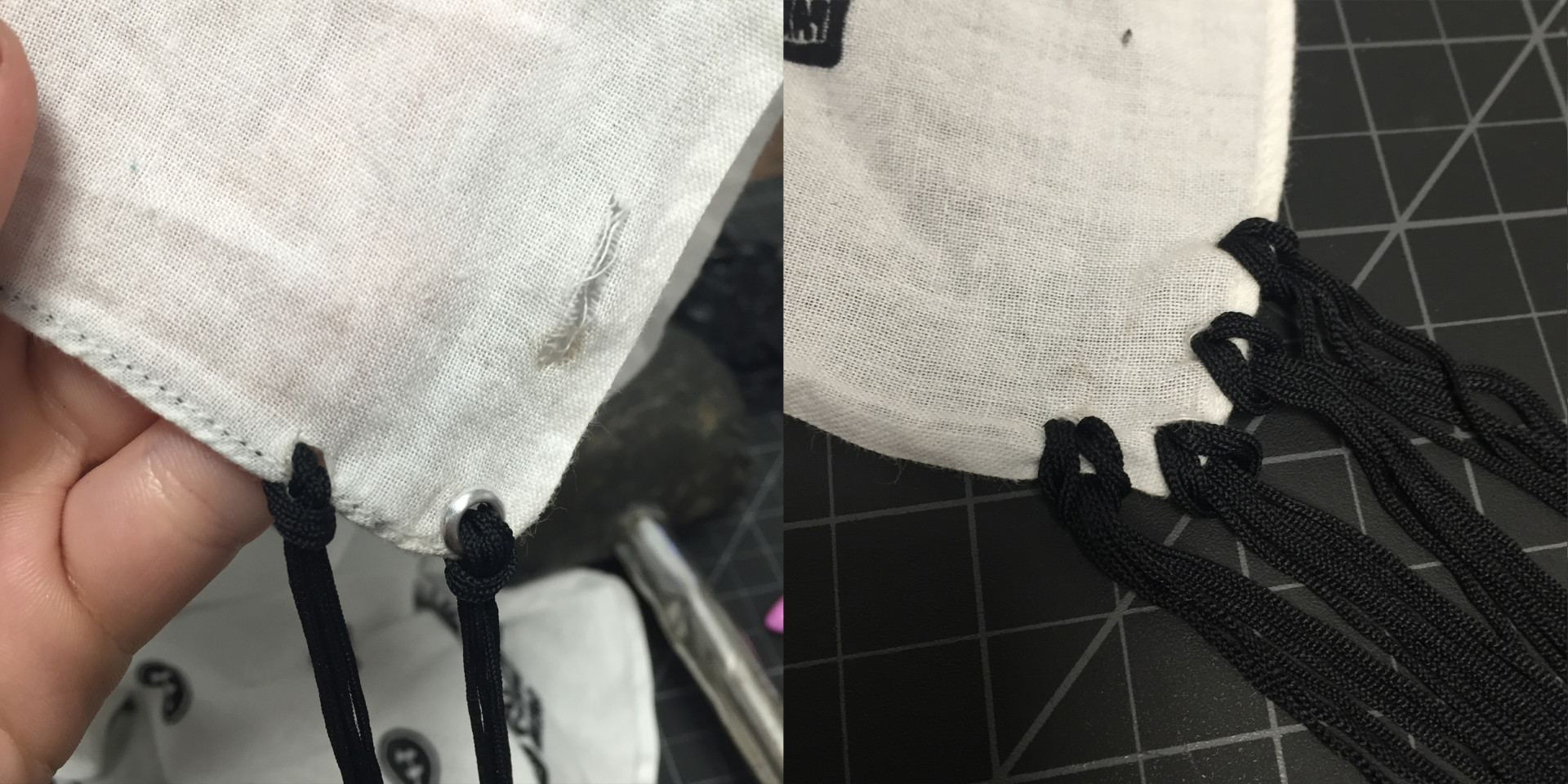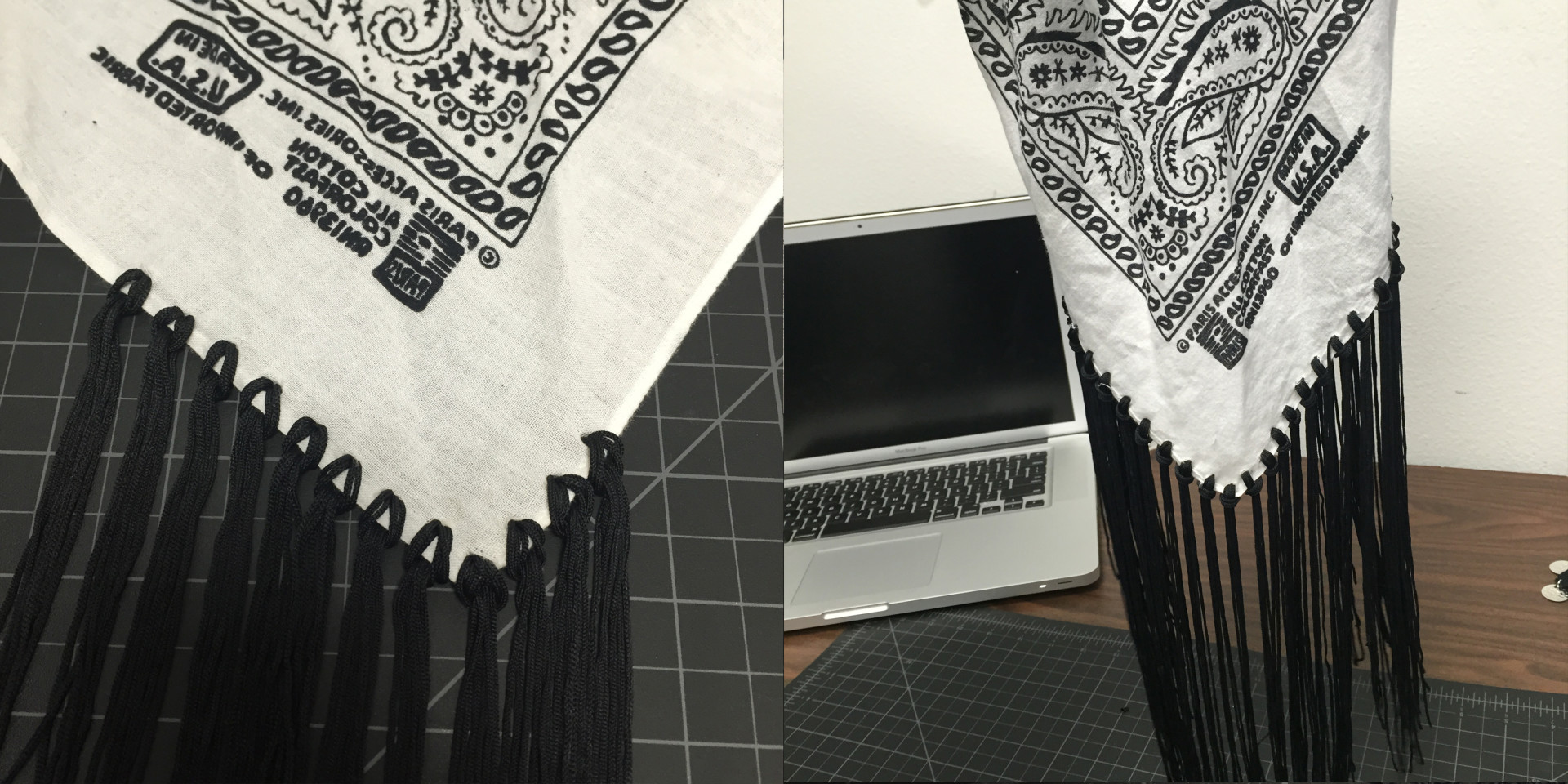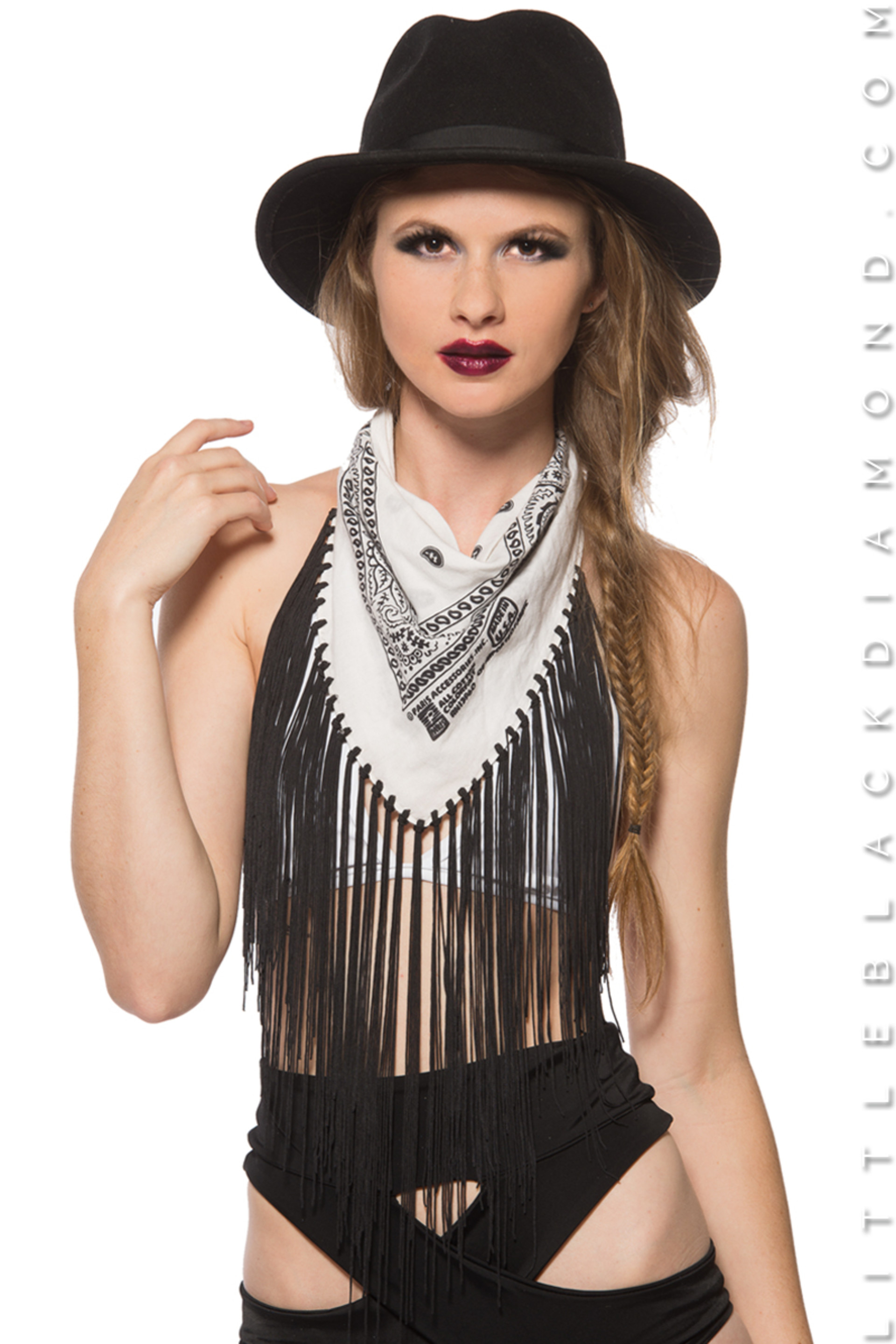 Third: I took my last bandana and just hot glued some gems up the center of it. This is the simplest one I did. This shows you that you really don't need too much time to make something yourself that is unique and your own! This concept could be applied in a vast number of different ways and even combined with one of the above two. I am so excited about all the possible creations, so please, share yours with me!